When I was developing and the content of the Yokogawa Industrial Flow Measurement Handbook, I was looking at a variety of topics on flow measurement. Based on my experience as a Technical Support Engineer, it came quickly to my mind that there are a lot of literature and promotion materials on the quality and accuracy of the flow meter itself, but not so much on the performance under real application conditions. Also, most Success Stories and Application Notes issued by manufacturers showcase unique applications. The "normal" applications are not as visible and the attention to installation may not be as thoughtful as it should be. In fact, the installation has a significant impact on the measurement performance, and it is crucial to pay attention to proper installation. Often when we receive calls that the flow meter "does not work", most likely the reason is that the meter was not installed properly.
Here you will find several general installation guidelines, which will give you an idea of what to take into consideration when planning and installing your flow meter.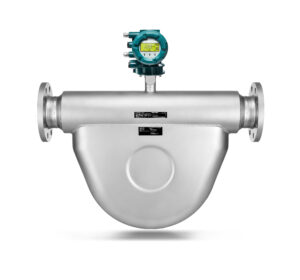 Tip 1. Make sure the measuring fluid is a single-phase fluid.
Check whether the fluid you are measuring is a single-phase fluid, meaning it is either gas or liquid. If the fluid is two-phased, the expectation of the measurement under such conditions must be taken into account in the flow meter selection.
Tip 2. Check the flow meter orientation.
Flow meter installation orientation can greatly affect meter performance and accuracy. Most flow meters can be installed in any direction, except for the Rotameter, which can only be mounted in a vertical direction with a flow from bottom to top.
Tip 3. Flow meter installation for gas/liquid applications must always be filled with the fluid.
Regarding flow meter installation for gas or liquid, the flow meter should always be placed in a position where it is filled with the fluid, even if there is no flow. An escape path should also be present for the second undesired phase.
Tip 4. Flow meter installation for gas/steam applications should be placed at a high point.
The liquid is formed when pressure and temperature conditions turn the gas into a liquid. When this happens, any condensate will be trapped in the lower part of the pipe. Therefore, in horizontal piping, flow meter installation for gas or steam applications should always be placed in a high point, to enable liquid to drain away from the flow meter.
Tip 5. Install the piping in a way to avoid bubbles.
A sudden pressure drop in the flow line causes gas to come out of the liquid solution. This is referred to as 'cavitation'. Items prone to gasification are valves and sharp changes in diameter. Thus, it is important to install the piping in a way to avoid the generation of bubbles.
Now you have learned about the several most important tips when installing a flow meter, you can ensure optimum performance of your device. In the next step,  you can continue to explore which flowmeter to choose that best suits your application.
Do you need more information? To learn more about choosing the right flow meter for your application, check out the Yokogawa Industrial Flow Measurement Handbook.