In the summer of 2020, PostNL is testing a new concept for urban distribution. A scoop for the market leader in parcels to deliver in the city center with this largest electric transport bike ever, without emitting CO2, NOx, and fine dust. A wonderful sustainable initiative that, of course, also has to be safe for the deliverers and residents of the city center. Time for an interview with Yokogawa's safety specialist Lu Zheng. He explains how we tackled this.
In the city center, bicycle couriers are to be seen more and more. Fietskoeriers.nl delivers ten thousand parcels a day, four times as many as three years ago. The growth is mainly in webshops and green, sustainable companies. PostNL also sees a growth of eleven percent, mainly as a result of the corona crisis. Partly as a result of this, the mail delivery company's turnover rose from 684 million to 701 million euros throughout the first quarter of this year. PostNL expects parcel delivery to continue to grow in the coming years.
This brand-new cargo e-bike is an exciting and sustainable project in the transport industry. Was that reason enough for Yokogawa to participate?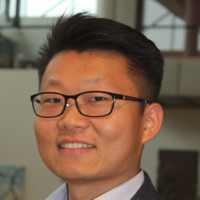 Zheng: As an advocate of sustainability, we are very enthusiastic in participating in this emission-free, green-wheel, carbon-neutral innovations. As technology continuously serves our life, new risks will always emerge with new applications. It is our belief and CSR to safeguard such a process and ensure a safe transformation towards sustainability. In addition, we are convinced that by sharing our expertise and operational experience in the field of functional safety, we can co-innovate and consolidate our customers' business with safety and sustainability.
Green Deal Zero Emission City Logistics

PostNL would like to deliver emission-free. Just like municipalities, they have zero-emission ambitions: in five years' time, they want to deliver at least 25 inner cities in the Netherlands emission-free. They are currently delivering part of the parcels in the center of the oldest city in the Netherlands on brand new three-wheeled electric transport bikes. Nijmegen has the scoop. The test lasts four months and if successful, the pilot will be extended to more cities.

Maximum safety for this XL e-bike: How did Yokogawa proceed?
Zheng: 'It all started with the planning; preparation is half the work. First, roles and responsibilities were aligned and discussed with Fulpra Motors. This created a solid and structured fundament. With rigorous steps in designing, testing, and validation, we familiarized them with the ability to avoid, control, and correct errors during the lifecycle. This capacity is focused on further improvement suitable for production purposes.
Prototypes are used to explore the functionality and potential demands; however, hazards can expose during this phase. We have supported Fulpra Motors in adapting the entire safety lifecycle as described in the IEC-61508 and ISO-26262 in a way that is minimal to intervene in its design exploration, but maximal to guarantee the safety philosophy. The viable product was combined with a risk assessment and audit trail. Through documentation and regular consultation, we believe that the e-cargo bike will safely succeed in the CO2-free challenges.'
Emission-free last-mile parcel delivery

The bicycle is equipped with a closed cabinet mounted with a total loading space of 2.6 cubic meters (good for two standard roll containers that can easily be loaded and unloaded via ramps). This robust bicycle has been specially developed by start-up Fulpra Motors from Utrecht for last-mile parcel delivery in the city and can deliver up to 200 parcels loaded on roll containers. For this purpose, the municipality has adopted a flexible attitude so that it is also possible to drive outside the window times. The development of this bicycle took three years with a keen eye for deliverers and delivery companies.
Package delivered in a clean and quiet way

The difference with other electric freight bicycles is that this is the largest bicycle PostNL has ever tested in practice. It is exciting whether it will work in practice; packing the roll containers in the parcel sorting center requires a certain amount of cleverness and riding the bicycle – because of its robustness – also requires dexterity on the part of the deliverer. Furthermore, PostNL expects a smaller city distribution vehicle to reduce both congestion and inconvenience. With a width of one meter, they can simply drive on the cycle path and do not block the road if they deliver a parcel in a narrow street. If we get a confirmation for this from research among shoppers, this is every reason for PostNL to expand this test.
High electrical power

It is not without reason that Nijmegen was chosen for the pilot with the electric transport bike. The inner city with its small streets and hills is the ultimate test case for Fulpra Motors. According to Niels Markvoort, director of Fulpra, the start-up that started developing the freight bike from scratch in 2017 also wants to introduce the robust bike in other European cities.
"What makes this bike so special is its electric power battery of around 1,000 watts. That's about four times the power of a normal electric bike. Thanks to that high power and their robustness, they are suitable for intensive business use in cities".
Approved by Dutch Road Authorities

The bicycles are 1 meter wide, have a maximum speed of 25 kilometers per hour, and a range of approximately 70 kilometers. They are equipped with various sensors and a communication system and are connected to the cloud. This gives the fleet owner insight into all maintenance, functionality, and location data. The technical condition and security of the bicycle can be monitored remotely in order to plan the routes as optimally as possible. The cargo space is light and the bike can swivel, allowing the rider to steer just like on a normal bike, while the base with bucket remains stable on the road. The transport bicycles have been approved by the Dutch Road Authorities. The bicycle does not require a helmet or driving license and the bicycle may simply ride on the bicycle path.
PostNL: The city Nijmegen 'cycles' ahead

The province of Gelderland and the European Interreg project I-AT (which focuses on researching and stimulating innovative ways of transport and transportation) have partly supported Markvoort's company financially with the development and construction of the transport bikes. Nijmegen anticipates the European legislation that assumes that by 2050 only emission-free vehicles will be allowed into the city. The aim is to reduce the emission of CO2, NOx, and particulate matter as a result of city logistics to zero.
Last-mile delivery can now be done differently
with the capacity of a van and the convenience of a bicycle
3000 liters of loading space, just across the bike path
parking on the sidewalk
clean delivery
without delay
More information

Are you interested in more information? Please contact Business Development Manager Niels Huttenhuis by email niels.huttenhuis@nl.yokogawa.com or telephone +31 88 464 1394.
Copyright cargo e-bike images of TNT post
---