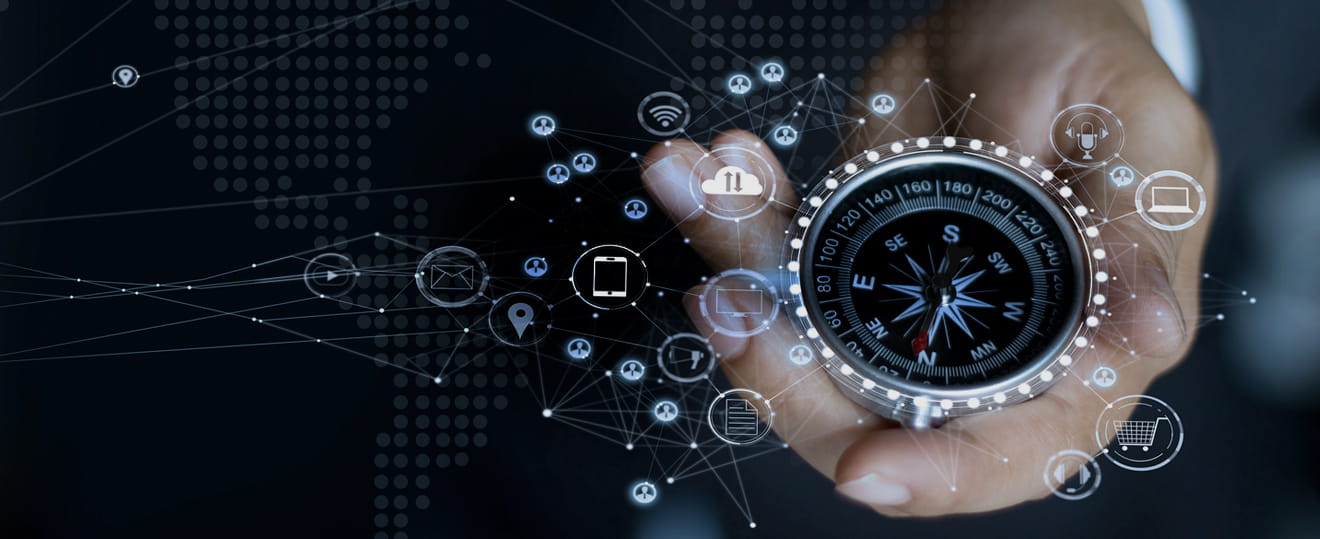 Digital Transformation
Accelerated by Co-innovation
Digital Transformation
AI
Industrial IoT
The frenzied pace at which technology continues its relentless march forward is causing drastic change in the business environment. With the constant evolution of digital technologies such as artificial intelligence (AI), Industrial Internet of Things (IIoT), big data, and blockchain, it has become increasingly challenging for organizations to keep pace. They are finding the idea of undertaking their own "digital transformation" daunting, given that there are so many unknowns. In fact, a survey conducted by consulting firm Frost & Sullivan found that less than 5% of respondents had successfully executed a digital transformation. To succeed in such a large-scale endeavor, an organization must first understand the concept. It must then clearly and objectively identify its own needs, which demands the support of an experienced, faithful partner to serve as a guide.
Charting a Course for a Digital Future
― Making the journey meaningful and fruitful through holistic thinking, careful planning, and an honest assessment of needs
A digital transformation is not something that can be accomplished overnight. Frost & Sullivan sees it as a journey, a progression comprised of three phases. The first phase—where most companies make errors that greatly impede their efforts—is the fundamental change from analog to digital, or "digitization." Many organizations fall prey to the temptation to quickly acquire and incorporate new technologies, viewing them as panaceas and not as essential elements in a long-term strategy. The truth is that the process is much more complex and layered, and it requires careful planning.
The second phase is the modification of the business model through the introduction of digital technologies, or "digitalization." Technologies need to be adopted and applied in a manner that goes beyond merely improving processes in place to creating new, streamlined processes. The successful navigation of this phase allows for the continuous creation of value, which gives rise to a new business model. This, in turn, leads to further operational innovation, the inter-connection of the entire organization, and the generation of profits. This is the manifestation of the digital transformation.
The road to digital transformation is arduous and beset with many obstacles. The incorporation of new processes into the organization, the securing of appropriately skilled personnel, and the existence of a silo mentality are among the hurdles requiring negotiation. And each hurdle brings with it a unique set of issues.
"Digital transformation is not just about technology and its implementation. It's about looking at the business strategy through the lens of technical capabilities and how that changes how you are operating and generating revenues."
Isaac Sacolick (President and CIO, StarCIO)
Excerpt from Forbes magazine interview – March 9, 2015
Each division likely already has its own systems, which in some cases have been drastically customized, are extremely complex, or are "black boxes" with mysterious inner workings, making it next to impossible to effectively utilize data in a cross-disciplinary manner. Optimization is needed across the organization, which means work processes must be reviewed, but any attempt at such reform will initially be met with opposition as it will engender a sense of insecurity.
The successful execution of digital transformation must be approached in a holistic, strategic manner. And it's not just about technology—once the mechanics of new processes have been established, the transformation of the organizational culture and mindset must take place. The six pillars of this transformation, according to leading technology market research company ARC Advisory Group, are Culture, Knowledge, Capability/Competency, Decision Making, Workforce Performance, and Employee Change. But where do we begin? What kind of timeline and capital outlay are we looking at? And how do we satisfy the diverse needs of stakeholders? The existing state of digital maturity differs from one company to the next, and it can be a challenge to view one's own organization through a lens of objectivity.
Of the small proportion of respondents to the Frost & Sullivan survey that were triumphant in their digital transformation efforts, 71% reported that they had accomplished the feat with the aid of a partner. They clearly realized that joining forces with an outside entity would bring benefits such as an unbiased perspective, along with valuable technical knowledge and capabilities.
When it comes to an honest, accurate assessment of the current situation, the selection of the technologies best suited to those conditions and to anticipated future needs, and achieving sustained value creation and enhanced operational profitability, the right partner can be a valuable companion on the journey to digital transformation.
Joining Forces to Begin Transforming Tomorrow Today
― Yokogawa's OT and IT technological mastery and vast domain knowledge give organizations broadened vision and enhanced power to elevate their businesses to the next plateau
Yokogawa determined that there was no better way to take the pulse of customers in the manufacturing industry regarding digital transformation than to visit and speak with them directly. It spent several years doing so, and those efforts—true to the company's "co-innovation" ethos—yielded eight key objectives these companies had for their own transformation: automating more of operations; innovating business processes; realizing smart manufacturing; optimizing the supply chain; improving the decision-making process; changing the culture, organization, and mindset; creating new business models, and generating further revenue.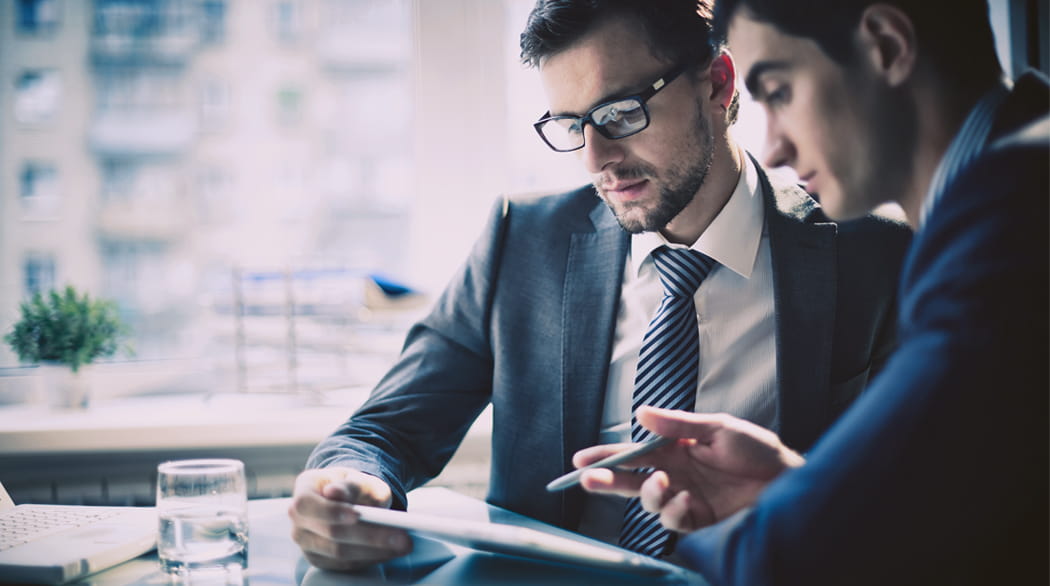 Realizing these objectives will require the intelligent application of the latest technologies that are best suited to each organization's unique needs. Business processes will also need to be comprehensively automated. Yokogawa brings its considerable technological know-how to bear in working closely with customers to innovate their business processes as they proceed on the journey to digital transformation.
"With… digital transformation as the driving force for value creation, Yokogawa will help its customers achieve a transformation that drives up their productivity, and thereby create new opportunities for growth."
Takashi Nishijima (President and Chief Executive Officer, Yokogawa Electric Corporation)
2018 Yokogawa Report
Resolving issues related to plant operation is accomplished cyclically in four stages: the collection and analysis of information to assess current status and identify the problem; the creation of a solution and allocation of the budget necessary for implementation; the development of systems and innovation of operations, and the verification of the results. To create higher added value, manufacturers are increasingly looking to access the knowledge and experience of multiple partners. Yokogawa's GRANDSIGHT platform, introduced in Japan in 2017, is an environment that facilitates co-creation. It enables manufacturers to communicate actively and effectively with Yokogawa and other partners, and to benefit from extensive knowledge and a wide range of tools, greatly enhancing the efficiency of value co-creation.
One such tool is DDMOnEX,* an operational optimization support service that enables the realization of the desired level of quality while successfully reigning in costs. The system is capable of generating a model based on past favorable results, and calculating optimal parameters using actual plant operational data. While maintaining a predetermined standard for product quality, the system calculates the control setting values necessary to suppress the costs of materials, additives, water, and fuel, and provides them as guidance to operators. GRANDSIGHT makes it possible for Yokogawa to effectively communicate with customers and partner companies during the process. It represents the arrival of an entirely new style of work, and is a textbook example of co-innovation.
*DDMO = Data-Driven Modeling and Optimization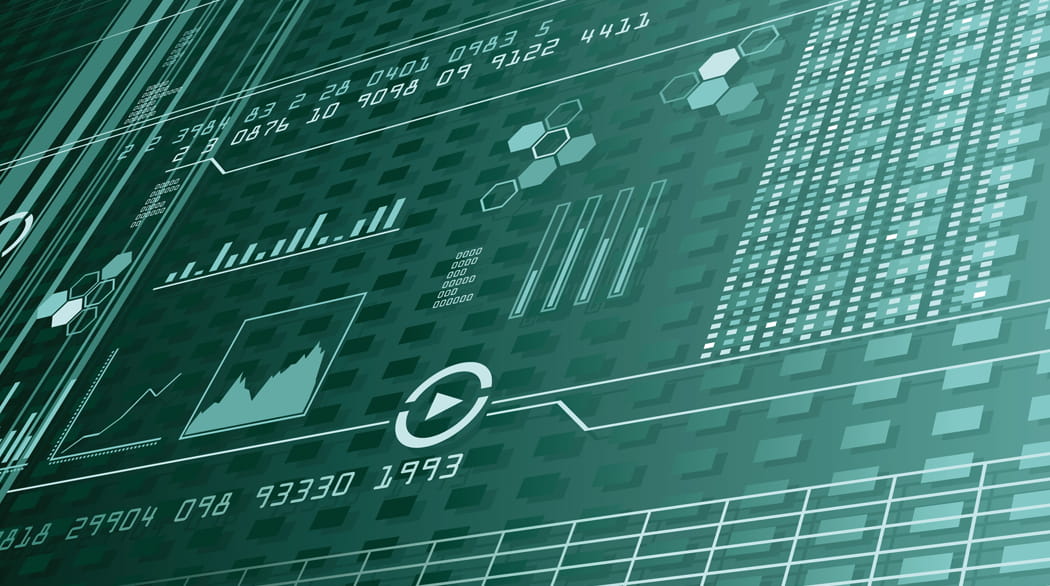 Management, which is impacted by manufacturing operations, needs those operations to be profitable. However, while the many departments that comprise the production site work each day to optimize their operational contribution, the establishment of concrete KPIs based on best practice methods has presented a challenge. This is where the Profit-driven Operation solution—created through the integration of the OT and IT technologies of Yokogawa and the domain knowledge of subsidiary KBC Advanced Technologies—comes in. Big data from the distributed control system helps put management, engineering, and operations on the same page in terms of plant management goals. Profit-driven Operation has the potential to enable the achievement of all eight of the objectives Yokogawa gleaned from its discussions with companies contemplating digital transformation.
KBC's domain knowledge is making possible the standardization of Synaptic Performance Indicators encompassing operations, engineering, management, and leadership and enabling real-time performance monitoring. A performance dashboard makes it easy for plant operators to review their own operational patterns and isolate areas for improvement. The connection of once-disparate departments allows appropriate performance indicators to be established and each department's performance to be analyzed. This leads to the formulation of innovative, streamlined work processes, which in turn sparks a paradigm shift in the organizational mindset and true reform for the organization.
Yokogawa will contribute the latest technologies to co-innovating and accelerating the digital transformation process. It will support the full automation of all business processes and the supply chain in support of its customers' quest to optimize their operations and achieve significantly higher efficiency and profitability. The digital transformation journey is rife with all manner of twists, turns, and impediments, and the security of making the trip with a reliable, knowledgeable partner like Yokogawa can make all the difference.