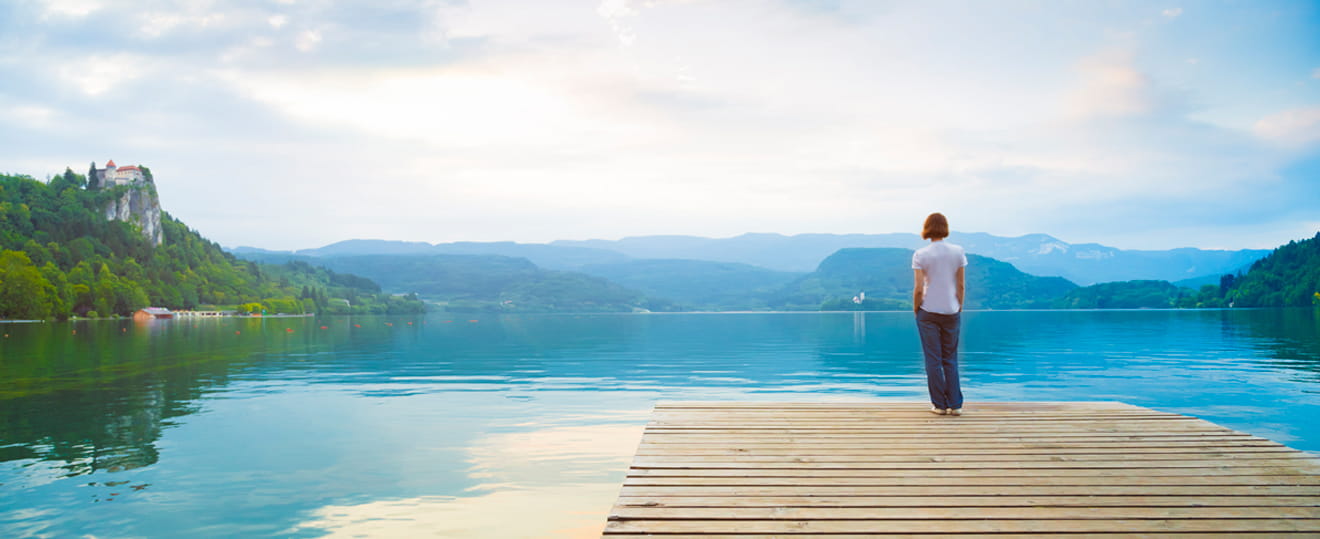 Our Water Future is Our World's Future
Clean Technology
Water Scarcity
Sustainability
As the expression "the earth is blue"—uttered by Russian cosmonaut Yuri Gagarin during his historic 1961 space mission—implies, the majority of water on our planet is seawater. Paradoxically, only 0.01% of freshwater is usable by humans. Water is not only used for drinking and daily life, but also supports people's lives in food production and economic activities. Today, however, climate change and global population growth are complicating the securing of stable water resources. By the year 2050, it is said that two-thirds of the world's population—forecast to have grown to nine billion by then—will experience water shortages. With demand for water expected to increase due to higher need for food production and continued economic growth in developing countries, global competition for water can only intensify.
Water risk also significantly impacts industry, with direct operations and finances both being affected. This subsequently impedes sustainable growth. To have any chance at ensuring a steady supply of water, the world needs to acknowledge the urgency of the issue, inspire and conduct inclusive discussions regarding mechanisms and means to reduce water risk, and act quickly and decisively.
Coping with a Fluid Situation
― Water needs and access vary from one area to another, and accurately assessing local and regional conditions is vital in formulating solutions
Water supply is the linchpin around which economic and social activities such as daily life and industry rotate. The development of water supply and sewerage infrastructure is important for improving public health and the living environment. In addition to water for drinking, agriculture, industry, and households can't survive without it. Every country and region has its own set of quality standards, usage rate, and demand.
To secure a stable supply of safe water, it is necessary to properly develop water sources, build water supply and sewage systems, treat water and control the quality, and operate the systems efficiently. And just as with quality and demand, the challenges, circumstances, and obstacles to resolution are unique to each region. Examples include the maintenance of aging water pipes in developed countries, the improvement of the quality of sewage treatment and other services due to rapidly progressing urbanization in emerging countries, and the evolution of water supply and sewage treatment in developing countries.
Formulating methods that meet these myriad needs will require the knowledge and understanding of local conditions, and the know-how, technology, and project capability to follow through. And skilled human resources will also be crucial in implementing such measures effectively and rapidly.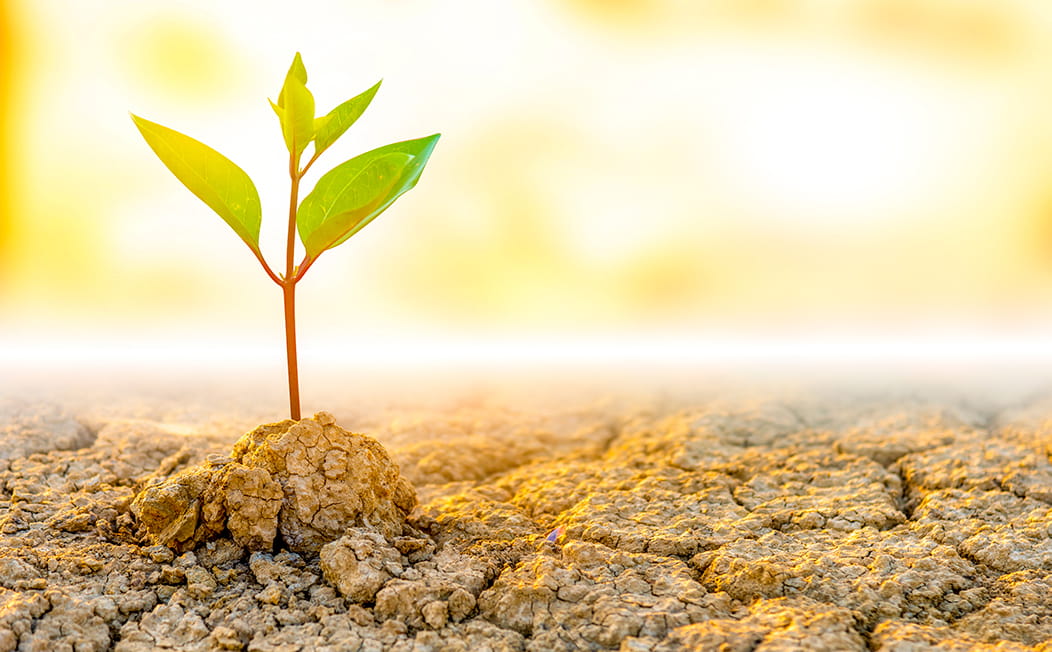 "We can't control how much rain falls, but we can control how water gets used and move towards a world of resilience in the face of a changing climate."
- World Bank report: "High and Dry: Climate Change, Water, and the Economy," August 2016
Alleviating the Global Water Conundrum
― Technological solutions ideally suited to local needs bring real hope to water-stressed areas
In areas where rainfall is traditionally low or which are far from rivers and other natural water sources, water scarcity is a particularly urgent issue. In southern American states including California, Texas, and Florida, climate change is having a particularly dramatic impact, making the securing of stable sources of water literally a matter of life and death.
As one potential remedy, an increasing number of countries and regions are looking to desalination. While it also has its challenges, it allows purified reclaimed water to be produced from unconventional sources such as seawater and sewage. Based on its core measurement, control, and information technologies, Yokogawa provides technical solutions that meet the needs of local communities and society, and support stable water production.
Desalination plants—where fresh water is produced by removing salt and minerals from seawater—are being constructed around the world, especially in the Middle East. The introduction of reverse osmosis (RO) membrane desalination plants, in particular, is on the rise. This method is said to be more energy efficient than the evaporating seawater method, contributing to reductions in energy usage and CO2 emissions. And the market is growing rapidly.
The Santa Maria district, which is located in the southern part of Peru's capital city of Lima, has a desert climate with next to no rainfall throughout the year. It is also the site of the country's first RO membrane seawater desalination plant for potable water. Yokogawa monitoring and control solutions are also being used in a related sewage treatment plant and pipeline. The water distribution and sewer pipelines are 260 km long, and the undersea discharge pipeline is 780 m in length. Yokogawa's integrated production control system and network-based production system monitor and control these facilities to support optimal operation.
The fresh water produced is supplied 24/7 to about 100,000 residents as purified reclaimed water. And some of the treated sewage water is reused for local greening, contributing to the preservation of the environment in the area. It has truly been a boon to the hopes and lives of residents of the area.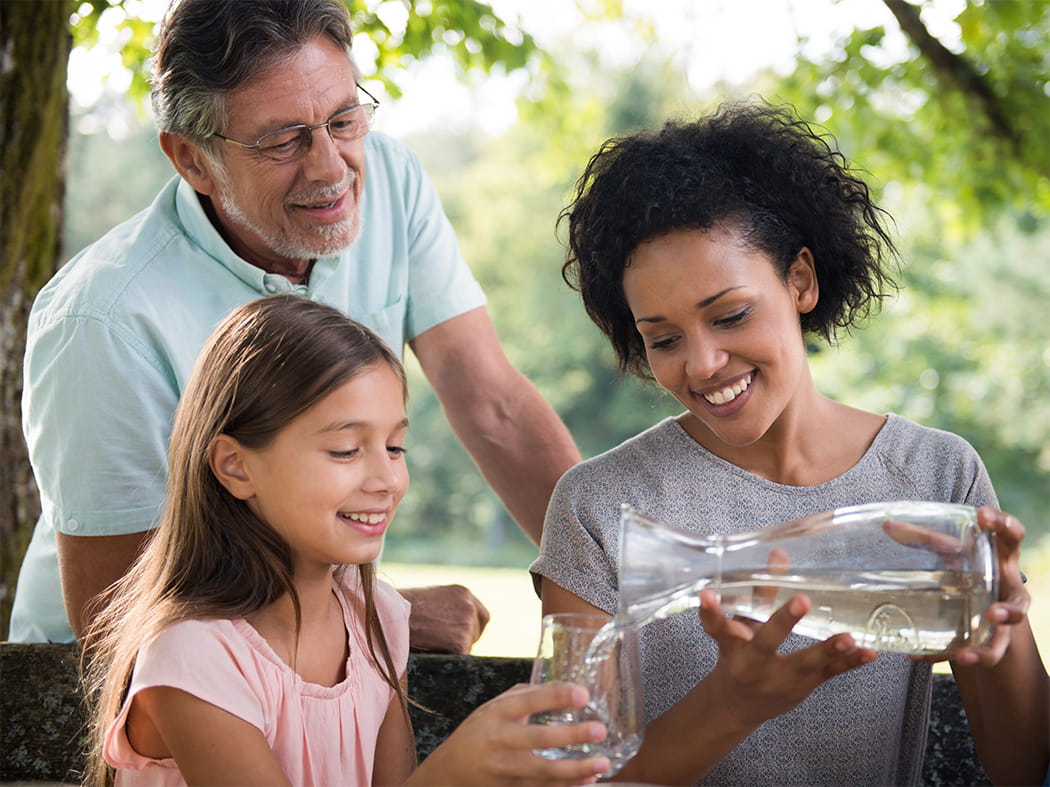 "Indeed, step by step, cities and villages will be recycling their domestic, industrial, and agricultural effluents. This is the largest remarkable renewable freshwater reservoir that humanity will have at its disposal during this century."
- Loïc Fauchon, President, World Water Council, opening speech at Brazil Water Week 2020, October 26, 2020
Water stress is also a serious problem in North America, where decreased annual rainfall and lower river and groundwater levels brought about by rising temperatures resulting from climate change are intensifying.
Large reservoirs can serve as environmental buffers—bodies of water that "serve to sever the connection between the water and its history," according to a report issued in 2011—because their size leads to a longer residence time*1. This provides opportunities to improve water quality through dilution of the reclaimed water and the application of various processes to reduce the concentration of contaminants.
In areas where droughts frequently occur, large reservoirs are commonly unavailable, so there is no environmental buffer. This means that the regulations governing the discharge of water must be tightened, which results in additional costs being incurred in treating the water to meet those standards prior to discharge*2.
In California, regulations for direct potable reuse—in which purified reclaimed water is introduced into the intake of drinking water treatment system of a municipality with no environmental buffer—are expected to be completed by the end of 2023. This prospect has investors excited.
The Pure Water Project, in which reclaimed water is discharged into a reservoir—referred to as surface water augmentation and which relies upon an environmental buffer with limited dilution capacity and minimum retention time—is being evaluated by the Las Virgenes Municipal Water District in Los Angeles County. Supporting the project are entities such as Japan's Ministry of Economy, Trade and Industry, the U.S. Bureau of Reclamation, and the National Water Research Institute, a nonprofit organization that assembles panels of experts to provide advisory services on water policy and implementation technologies in markets such as the USA, Japan, Singapore, and Israel. There are also private firms taking part, including Carollo Engineers, Inc. and Yokogawa, which is contributing AI and IoT operational and maintenance solutions. The treatment and reuse of the water leads to reduced reliance on resources such as rivers and groundwater. And, as water is available in the vicinity, transport-related energy usage also decreases. Projects such as this are contributing to improved awareness among the general public.
Both volume and the high quality standards for drinking water must be considered in the establishment of a water recycling system. And if the appropriate technologies are not selected and integrated, efficient sewage treatment and stabilization of water quality will not be possible. Comprehensive monitoring and control of sewage treatment in producing reclaimed water is essential. Unlike conventional, time-consuming culture-dependent testing methods, Yokogawa's technology detects pathogens based on a quasi-quantitative gene-based analysis to evaluate acute toxicity. This greatly accelerates the measurement of pathogenic microorganisms in water and increases the reliability of the purified reclaimed water.
Each step in improving water quality in sewage treatment has its own standard, and it takes time to install and initiate the various processes including sedimentation, oxidation, nitrification, and disinfection. Those standards absolutely must be met, and the status of each process meticulously controlled. This results in tremendous energy consumption, so the elimination of energy waste in these processes is crucial as increased processing costs will be passed on to purchasers of the reclaimed water.
The Pure Water Project is potentially deploying data-driven solutions developed by Yokogawa that use IoT signal-informed modeling and simulation to achieve control reflecting AI analysis that is beyond the level of monitoring and interpreting human beings can provide. This will help optimize operation and lead to reduced energy usage, lowered treatment costs, maximized treated water volume, and reduced maintenance and management costs.
In addition to sewage treatment facilities, the technology is also expected to provide valuable support to semi-autonomous operations at advanced water treatment facilities consist of ultrafiltration, reverse osmosis membrane, and ultraviolet (UV) advanced oxidation process to be introduced going forward. AI analysis and semi-autonomous operations can help guide operators to optimum treatment in these complex systems.
Water is fast becoming a non-renewable resource, as it is increasingly difficult to replenish at the pace at which it is consumed given rapid industrial progress and the growing global population. And there are many areas around the world where public health is at risk due to lack of a safe, reliable water supply. This is yet another challenge that Yokogawa has enthusiastically accepted, and is dedicated to solving.
In order to pass on our beautiful planet to future generations, Yokogawa is working together with its customers, local governments, academia, and other stakeholders on new initiatives. With the objective of realizing a recycling-oriented society, the company will continue to accelerate the co-innovation of systems and technologies to create new value.
---
References
*1 : "Water Quality Improvements through the Environmental Buffer in Indirect Potable Reuse – Perception and Reality"; Jörg E. Drewes, Technical University of Munich, Germany, January 2011
*2 : "Role of Retention Time in the Environmental Buffer of Indirect Potable Reuse Projects: An Investigation on Managed Aquifer Recharge"; Jörg E. Drewes, Colorado School of Mines, April 2015