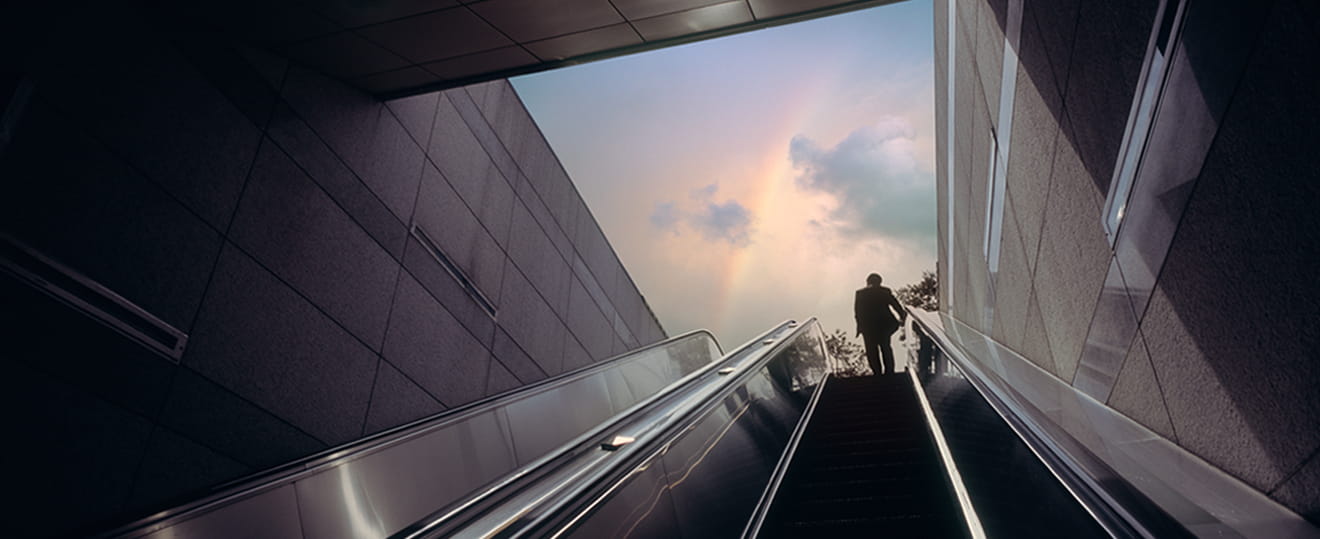 The Future, Brought to You by Industrial Autonomy
Industrial Autonomy
Digital Transformation
Robotics
The novel coronavirus pandemic has restricted the movement of people and goods, and poured cold water on global demand. It has drastically slowed economic activity, sent oil prices plummeting, and played havoc with supply chains. Business and society are being forced to accelerate digitalization to reduce the need for human interaction. In this era of volatility, uncertainty, complexity, and ambiguity, how can businesses protect employees—who are vital stakeholders—from bacterial and viral diseases while continuing to achieve business objectives and keeping the gears of industry and society spinning? And how should they transform their strategies and operations in preparation for a post-corona world?
Time for the World to Get Smart
― Finding intelligent ways to enhance safety, efficiency, and profitability will require embracing new ideas and technologies
Connecting production machinery to the Internet enables the isolation of opportunities for improvement, and performance optimization utilizing the data collected. Humans, machines and other resources can communicate and share information. Case studies of smarter facility management enhancing work and utility efficiency are becoming increasingly common. And due to the pandemic, companies have a vested interest in maximizing operational efficiency through remote solutions, to ensure employee health and safety.
Yokogawa conducted a survey*1 concerning the shift toward industrial autonomy to gauge the motivation of businesses in key process industries. Companies appear ready to invest actively in cyber security, cloud, analytics, big data, and artificial intelligence (AI) over the next several years. Remote operations and servicing are also priorities. Even in the face of global economic challenges, companies are reviewing existing systems and operations to enable unattended plant operations and business processes.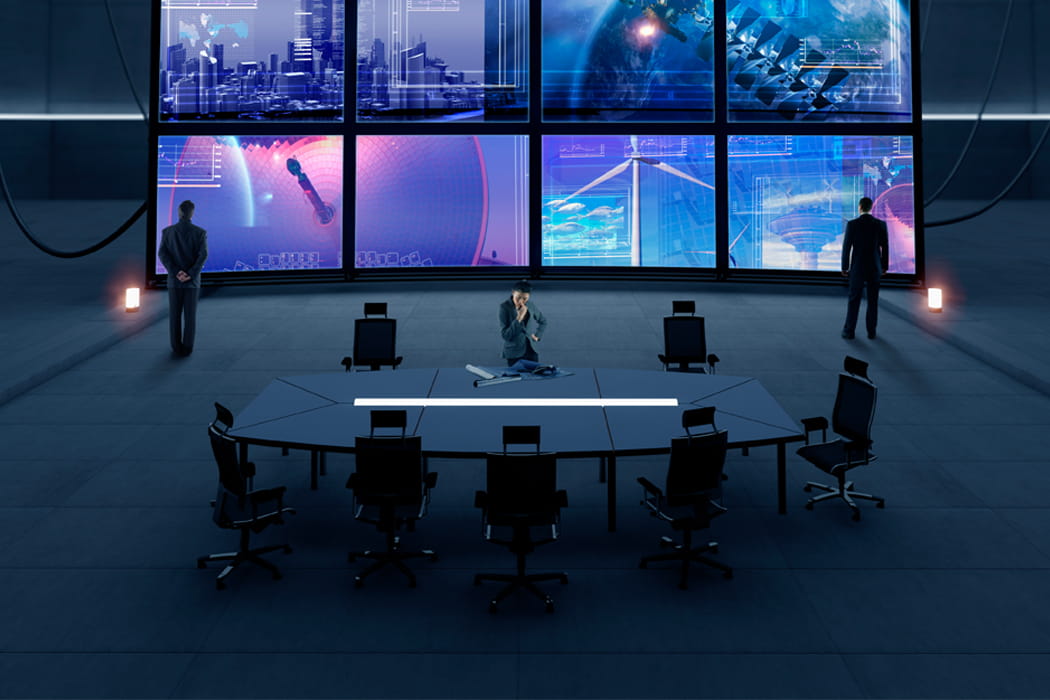 "Technologies that are emerging today will soon be shaping the world tomorrow and well into the future – with impacts to economies and society at large. Now that we are well into the Fourth Industrial Revolution, it's critical that we discuss and ensure that humanity is served by these new innovations so that we can continue to prosper."
-Mariette DiChristina, Editor-in-Chief of Scientific American, and chair of the World Economic Forum Emerging Technologies Steering Committee
As industrial automation materialized and revolutionized manufacturing, industrial autonomy—which continues its gradual advance—will make industrial automation even more sophisticated, enabling the autonomous control and management of production. Nearly 80% of companies surveyed have either active remote operations or are conducting trials. Industrial autonomy is expected to increase process efficiency, eradicate waste, and enable profitability using fewer materials and less time and energy. And the optimization of personnel and machine allocation will free employees for higher value-added projects in safe conditions.
The path to industrial autonomy—beset with all manner of obstacles—will require time, patience, and strength. Traditional corporate cultures, enlisting IT-qualified personnel, ensuring safety in the human-machine relationship, and securing buy-ins from labor unions are just a few hurdles requiring negotiation. Yokogawa is eminently capable of crafting a roadmap in support of customers' efforts to accelerate their digital transformation. Utilizing the latest digital technologies, the company is steadily taking steps toward the advent of industrial autonomy through co-innovation with its customers and business partners.
Putting the Ghost in the Machine
― The more human intelligence robots have, the more productive and fulfilling our future can be
More companies in the oil and gas domain are initiating the transition to unmanned remote operation. The Central Gathering Facility (CGF) is where oil well and crude oil storage, measurement, and processing are conducted. The facility is typically located in a remote and environmentally challenging location. Traditionally, people are dispatched to oil wells to control field instruments, and to the CGF. One oil company in the Middle East is undertaking a trial where no personnel are present at either the CGF or the oil wells. And playing a key role is Yokogawa's Procedural Automation Solution, an advanced operational support solution.
Personnel are not stationed at the CGF. Rather, it is transformed into an emergency facility and employees are instead dispatched to the Central Degassing Station, which serves as the central control center. Oil wells and CGFs are monitored by a skeleton crew of operators situated at this center. The system automatically detects and adjusts operational conditions and abnormalities, enabling stable, efficient operations. Procedural Automation Solution is also being applied to starting up and shutting down oil wellheads. This is a crucial process with virtually no margin for error, and potentially significant environmental and economic implications. Procedural Automation Solution has performed startup and shutdown successfully without human intervention.
Instead of posting specialists at plants, an increasing number of companies are stationing them at headquarters as remote monitors to centralize plant control. With Yokogawa's solution monitoring processes in real time and remotely collecting and analyzing data, and domain-specific AI analyzing data and forecasting, the goal of unmanned operation becomes realistic. This leads to faster decision making for flexible adjustment based on prevailing business conditions, and continuous optimization of production performance and processes, which in turn contributes to cost efficiency and increased profits.
Yokogawa is also at work developing solutions based on AI analysis that can be applied to supporting the customer journey to autonomy. By combining state-of-the-art digital technology with its industry-leading expertise, the company plans to put robotics to work in making tasks autonomous and instantaneous.
Yokogawa is testing service robots to assess capabilities in terms of work content, range of movement, precision, and speed. In cooperation with the SPRINT Robotics Collaborative and the ROS Industrial Consortium, it is also working to verify the latest in robotics technologies and industrial needs. Yokogawa will continue to develop a platform where robots are used to collect data, which supports its aim to become a system integrator that can propose solutions to the safety, environmental, and cost challenges its customers face at their manufacturing sites.
"In 30 years, a robot will likely be on the cover of Time Magazine as the best CEO. Machines will do what human beings are incapable of doing. Machines will partner and cooperate with humans, rather than become mankind's biggest enemy."
-Jack Ma, Founder, Alibaba*2
The spread of the novel coronavirus has individuals, companies, and society transitioning to a "new normal," away from a short-term economic system that stresses profit. "Stakeholder capitalism," an enlightened model that is friendlier to people, society, and the environment is the new destination. And the mindset of corporate executives is changing radically as they have realized that increasing social value as well as corporate value is essential to ensuring sustainability in management.
Technology can create the future, but the future society desires drives its development. Businesses are gravitating toward co-creation while focused on the best interests of stakeholders, the human-machine relationship, and the most suitable future for society. Yokogawa, on the strength of its core competencies in measurement, control, and information technologies, is striving to help create a better tomorrow. The company's mission is to support the safe and efficient operation of plants and social infrastructure, and construct ecosystems across multiple plants to support the optimization of customer value chains while sustaining cutting-edge research and development.
As it continues its pursuit of industrial autonomy, Yokogawa considers the technologies that would be most beneficial to people, society, and the environment, and how this world can best be passed on to future generations. It will continue to create new value for the sustainable future while accelerating co-innovation to respond to the expanding demands of society and industry.
---
References
*1 : "The Outlook for the Shift to Industrial Autonomy," Yokogawa Electric Corporation (2020)
*2 : Jack Ma, Founder, Alibaba; CNN Business online, April 24, 2017