The Outlook for the Shift to Industrial Autonomy
From robots and quantum computing to digital twins and AI, new technologies are revolutionizing the way that plants operate. They are facilitating a shift whereby physical tasks and decision-making processes are being made more autonomous with the aim of improving productivity and worker safety. In today's business environment, operational resilience has never been more important.
The race to level 5
- By 2030, a majority of companies expect to have autonomous operations -
Yokogawa commissioned global research on the advancement of industrial autonomy amongst companies in seven key process industries. 500 respondents provided an in-depth view of future trends in automation and autonomy, the business objectives they are targeting, and the technologies they are implementing to meet those objectives.
The key takeaway is the rapid ramp up in expectations for what we define as Level 5, fully autonomous operations, with just 1% of respondents anticipating they will see this in 2020, and this figure rising to 19% for 2023, and 64% for 2030. This trend is common across all industries. In addition, only 7% responded that they had no plans to introduce some form of industrial autonomy.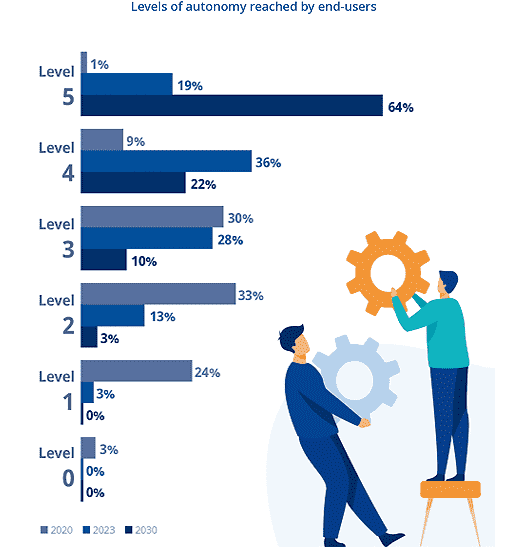 Contributing to a range of business objectives
- Improved productivity and operations efficiency are the key targets -
So, what is behind this fundamental shift from manual and automated operations to autonomy? 48% of respondents ranked productivity improvements and 40% named operations efficiency as top priorities for digital transformation. Quality management, energy management, and worker safety also ranked highly.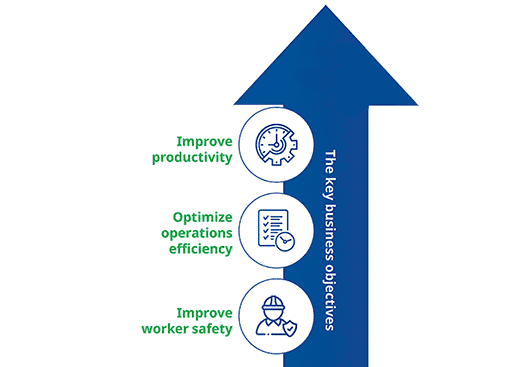 The technologies that will reshape operations
- Cloud, AI, sensors, and 5G are investment priorities -
Industrial autonomy affects both decision-making processes and physical tasks, and will require a range of emerging technologies. 42% of respondents are making significant investments in AI over the next 3 years. 40% said they are doing the same for intelligent sensors and devices. And 29% are making significant investments in quantum computing. The technologies of tomorrow are being invested in today in the push for greater autonomy.
COVID-19 will be a driver of medium-term investment
- Following a tough 2020, it will press the accelerator on autonomy -
From its impact on the economy to the move toward unmanned systems and the renewed emphasis on worker safety, the COVID-19 pandemic is set to reshape our plants. As companies count the costs of an absent workforce, a well-designed autonomous system will bring the benefits of remote operations and safer working environments. 54% of respondents expect to increase their autonomy investment over the next 3 years as a direct result of COVID-19.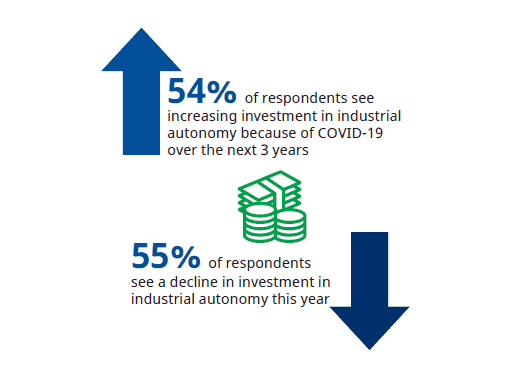 Download the report of the survey highlights to see how your organization compares to industry trends in autonomy, and to help guide investment priorities.