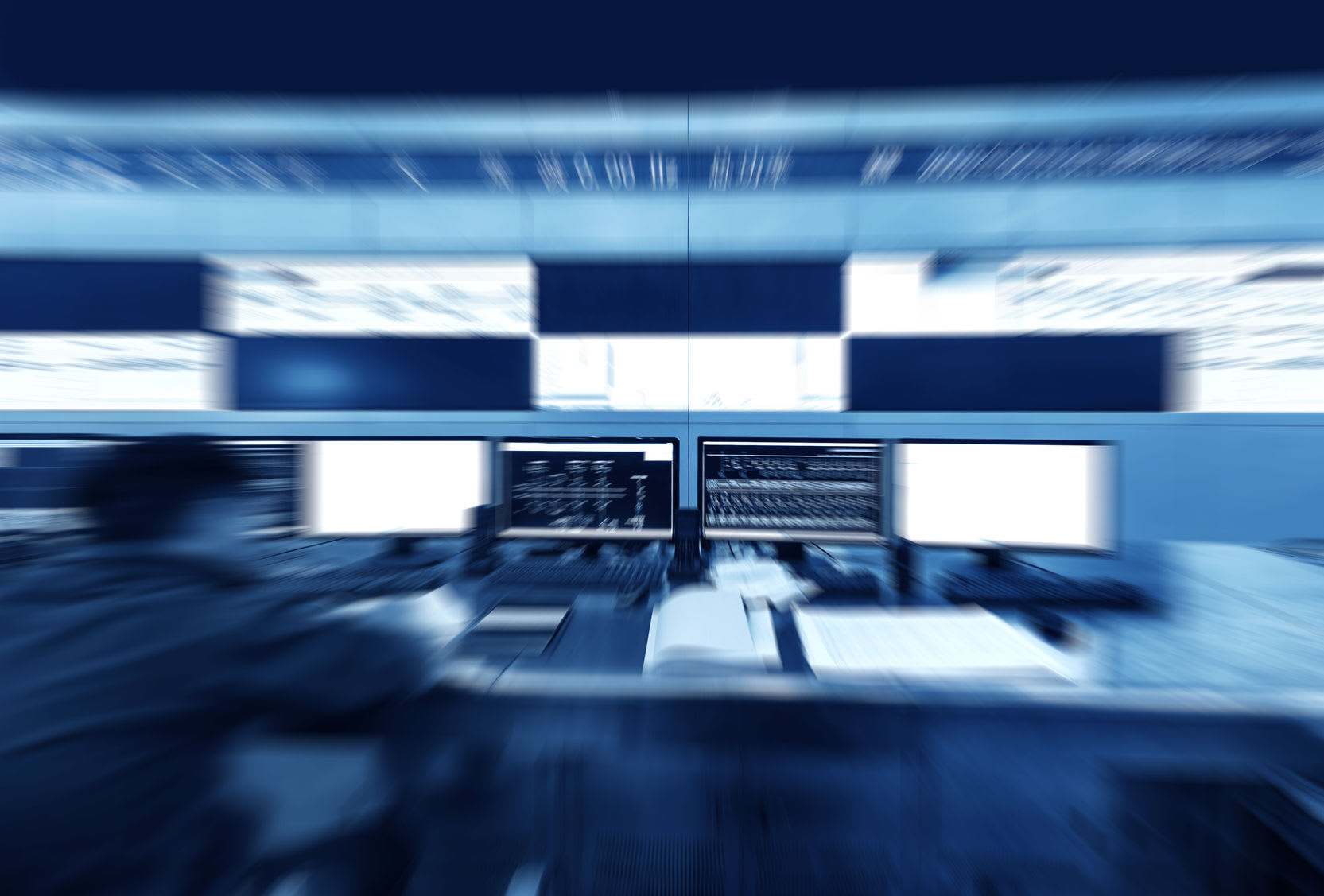 Plant Safety and Productivity Improvements Realized by Mental Model Based PCS Graphics
Yokogawa provides a full range of HMI design consulting capabilities to assist understanding of the current situation compared to industry standards (ISA101) and peer performance; combined with our experience to drive improvement within production facilities.
Based on our proven performance, knowledge, and experience, we offer consulting services for graphic design of process control system to improve productivity, safety, and the work condition of your plants.
Customer Challenge
Developing An Effective HMI to Mitigate Risk
Safe and efficient operations rely on operations staff being able to quickly identify potential process deviations before the situation reaches an unsafe or undesirable production condition.
Based on the experience and research at Yokogawa we have identified that the root cause of this is not just in operator training; but it revolves around having an operations environment that is aligned with the operators mental model and work processes.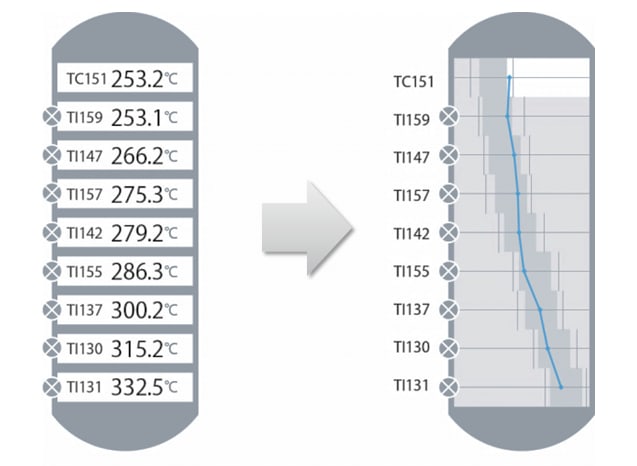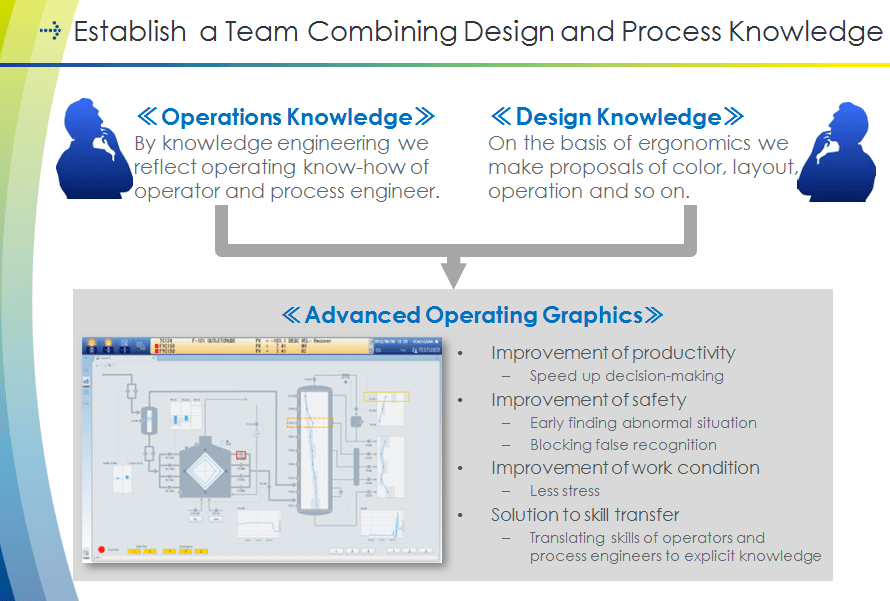 Our Solutions
Combining Industrial Design and Operations Knowledge
Yokogawa clearly understands customers' challenges and has developed significant expertise in operations HMI development. Based on this existing expertise Yokogawa has developed a standardized method for development of site specific HMI design guidelines and a collection of template graphic objects and standards that we are now offering globally.
Advanced Operating Graphics (AOG) is a consulting service provided by Yokogawa to redesign PCS graphics based on human factors engineering and Operations engineering. It is this combination production operations and human factors that ensures that the resulting design brings together the physical production process with the way operators visualise this in their mind.
As a result AOG provides intuitive situation awareness through ergonomic design, primarily focused on layout and design based on operating environment in compliance with ISA101; whilst providing efficient decision making by capturing operational know-how from experienced operators.
Key Features
Operator Mental Modelling to understand how operators perceive the process
Ergonomically designed graphics provided by a team of human factors engineers.
Operational, task-based graphics provided by operations engineers.
Safety and Productivity KPI (Key Performance Indicator) graphics.
Full compliance with ISA101 standards
Customer Benefits
Reduce Operator Workload and Mental Fatigue, Allowing Time and Energy to be Focused on High-Level Plant Operations
INPEX Corporation (INPEX) is Japan's biggest oil and gas development company and is involved in all aspects of this business, from research to exploration, production, and sales. Redesign of user interface dramatically improved operations at the companies plant in Niigata. The company enjoyed the following major benefits:
Shortened operation monitoring cycle
Timely identification of abnormal conditions
Fewer operator errors
Reduced operator workload / eye fatigue
Improved transfer of skills and expertise
Increased motivation to improve operations
Read the full success story here: http://www.yokogawa.com/success/oilgas/suc-inpex.htm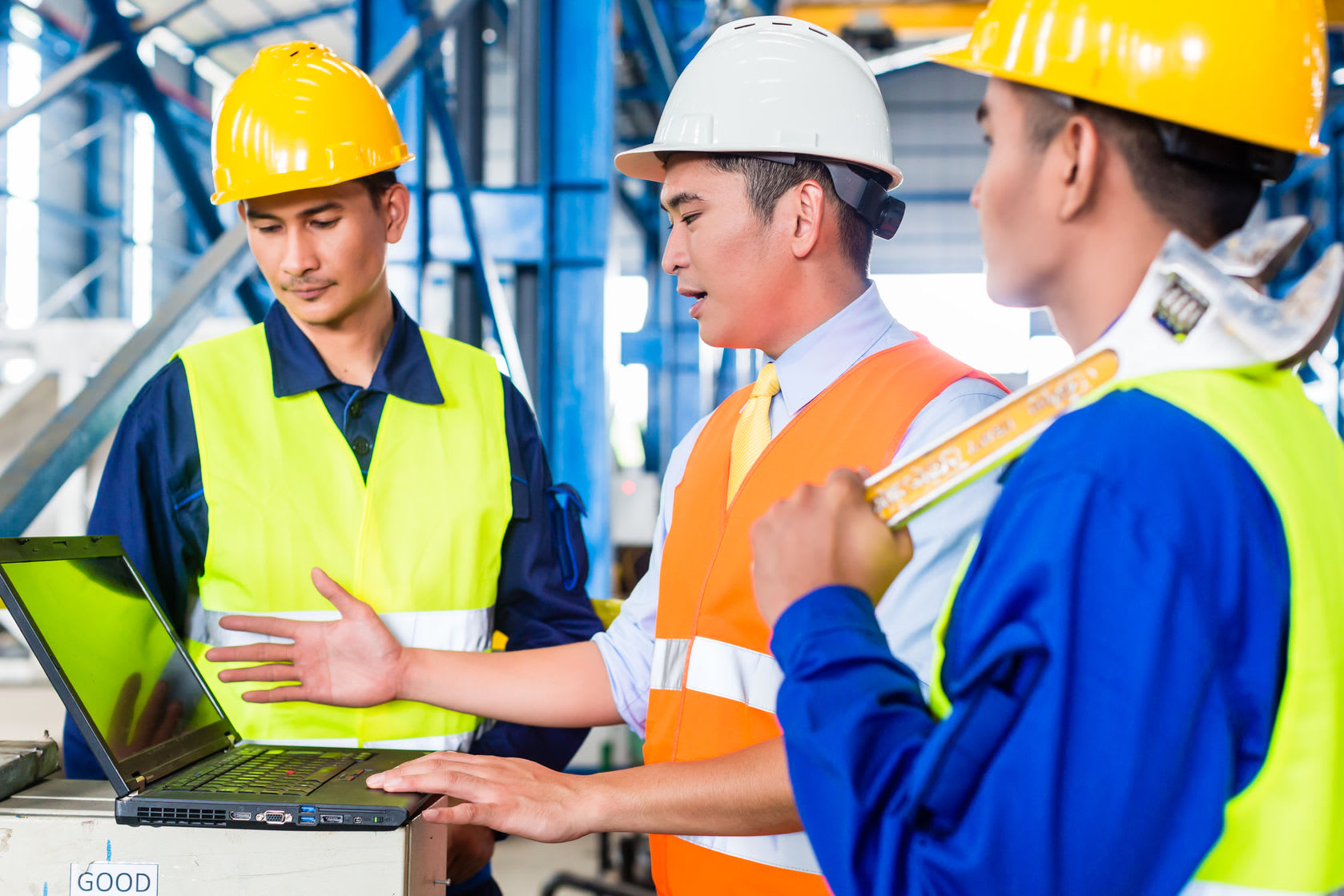 Overview:
The number of incidents involving attempted unauthorised access to computer systems via the internet as reported by CERT (Computer Emergency Response Team) was 137,539 in 2003. Statistics show an exponential increase in the number of reported incidents in the last five years. Although this can be partly explained by the increase in the number of computer systems in the world that are connected to the internet, it is nevertheless an alarming fact.
Overview:
Dr. Maurice Wilkins - executive advisor at Yokogawa speaks with Alastair Greener from the Business Reporter at the Daily Telegraph and shares his thoughts on Process plant operators, automation and how they need to work together in a crisis.
Looking for more information on our people, technology and solutions?
Contact Us