Yokogawa's thermal management system provides a ready-to-install solution for applications ranging from basic temperature control to highly complex part curing ovens. Utilizing Yokogawa's proven, best-in-class hardware and engineering expertise, this unique solution delivers a true turnkey package for a wide range of applications.
Complete Turnkey Control Solution
Systems can be designed and built to customer-specific applications and requirements. The system arrives pre-configured, programmed and ready to run. Installation is simple: mount the enclosure, land the field wiring, apply power, and run.
Features & Benefits
AMS2750 Rev E/NADCAP
The Yokogawa AXON Thermal Management system meets or exceeds all AMS2750 Rev. E applicable requirements regarding measurement and control, as well as data generation and storage.
Ease of use for operators
Intuitive, easy-to-read screens
Operators can quickly learn how to operate the system through quick and simple navigation
Data logging for all test readings
Logging is active during recipe runs
Logged data is stored internally in the recording unit on industry standard media
When recipe run is completed, the data files can be automatically FTP'd to a server or other PC for analysis, report generation and archive
Easy to load recipes for multiple product runs
Allows development and management of multiple product recipe runs
Recipes can be created locally and saved on a separate server, then easily re-loaded into the system locally or remotely
Maximum control options
All production systems can be locally or remotely viewed and controlled
Overdrive function
- For parts curing and other applications utilizing multiple T/C's for overall temperature compliance, the overdrive feature eliminates the need for multiple controllers - a single tuning sequence for the system is all that is required
Vacuum control
Carbon potential
Best in class temperature control
T/C correction functions
Temperature control module enables fine control at high speed, accuracy, and resolution
Built-in "SUPER" function surpasses overshooting using fuzzy theory and a "dynamic auto-tuning" function to deliver the best possible manufacturing quality
Main Menu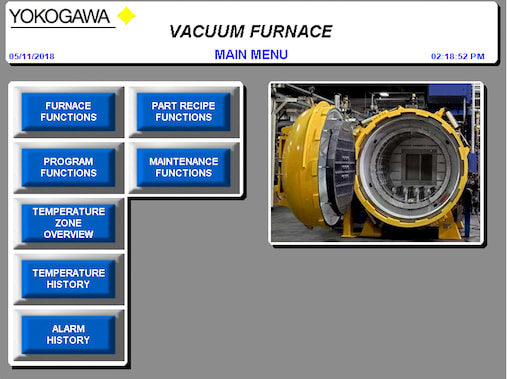 Control Screen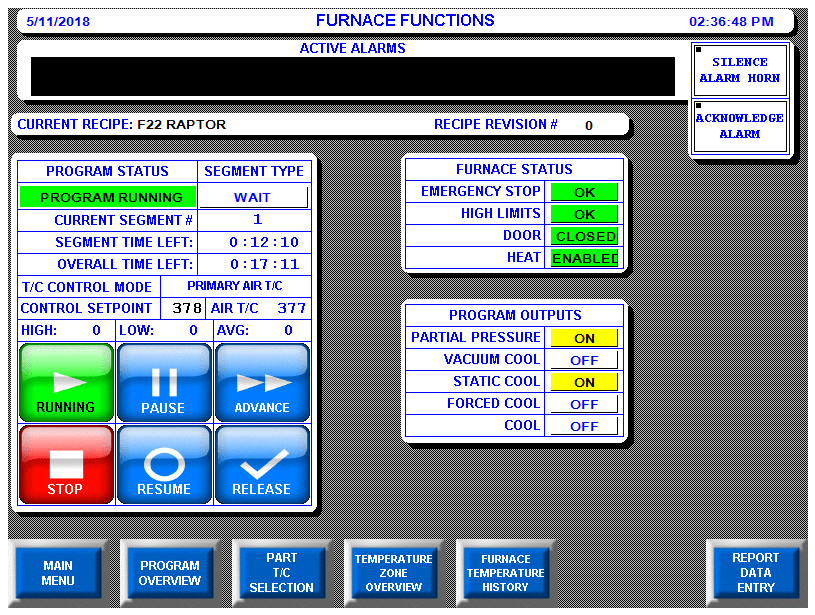 Control Screen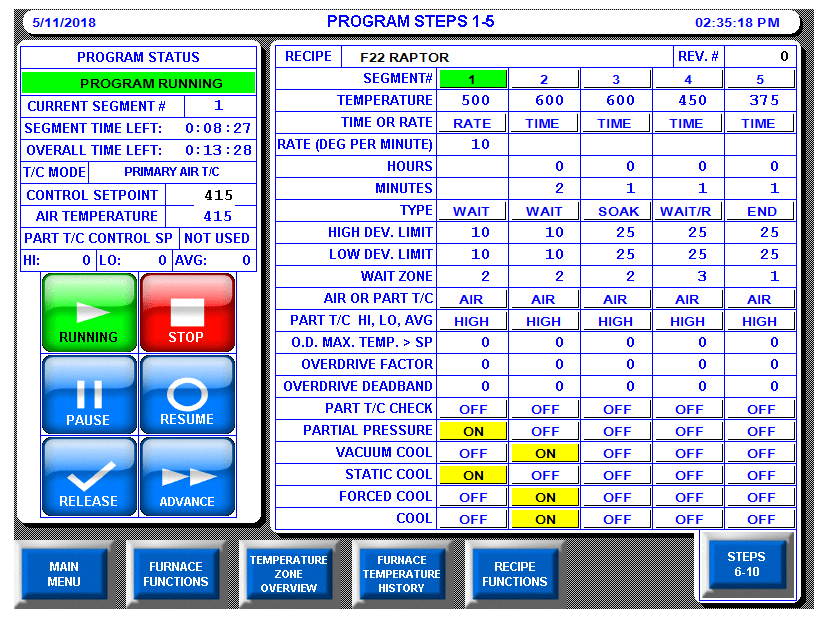 Report Screen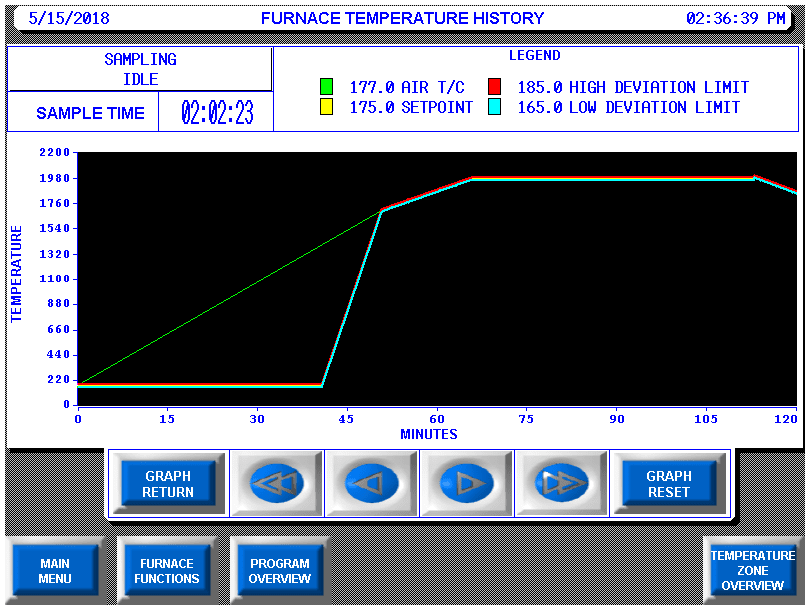 For industrial and lab applications, the GM10 offers Bluetooth wireless connection and modular I/O that offers accurate and reliable measurements. The GM10 also supports 920 MHz band wireless communication.

See More
Looking for more information on our people, technology and solutions?
Contact Us