Application
Temperature monitoring at a tank farm
Temperature and pressure monitoring in tank jungles, three vertical monitoring points.
Challenges
Difficulty in cabling due to a large number of tanks.
Congested tank jungle.
Plan to add 12 tanks, thus future installation of a large number of new transmitters.
Solutions
ISA100 wireless temperature and pressure transmitters
Benefits
No cabling required
ISA100 radio robustness in congested tank jungle.
Scalability of transmitters with no cabling required in the future.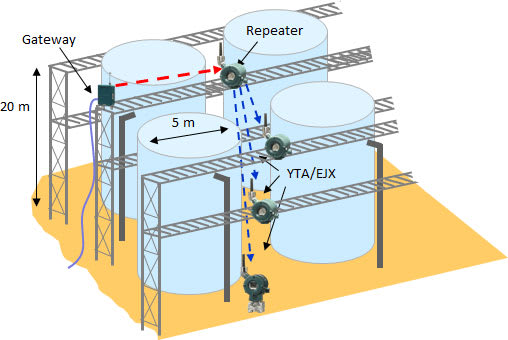 Shochu is a popular Japanese liquor
The food and beverage industry must produce safe, high-quality foods and beverages for consumers. In addition to quality control, the manufacturing processes include many challenges such as managing ingredients, improving efficiency and handling global environmental issues. Yokogawa leverages its decades of technological expertise to help customers build and operate the ideal factory.

See More
Related Products & Solutions
×
Have Questions?
Contact a Yokogawa Expert to learn how we can help you solve your challenges.