The EJXC40A Digital Remote Sensor (DRS) transmitter connects two pressure sensors, the master sensor (for high-pressure side) and remote sensor (for low-pressure side) with DRS dedicated communication cable to measure differential pressure. The DP is transmitted via a 4 to 20 mA analog signal.
EJXC40A DRS features include:
±0.055% System Accuracy*
±0.1% per 10 years Stability
250 ms Response Time
* Actual system accuracy may vary depending on system make up
Plants run better with Yokogawa Digital Remote Sensors
At its heart, Yokogawa's Digital Remote Sensors with DPharp digital sensor technology offer the performance and device intelligence needed to get greater insight into your process.
---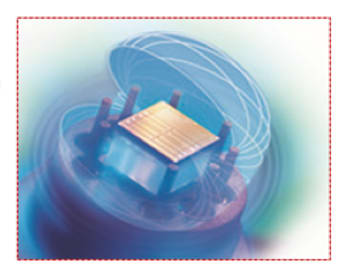 Digital Performance
Yokogawa's DPharp digital sensor offers twice the performance and stability of the competitor's analog sensors. The DPharp uses the latest in IC Chip-style design and manufacturing technology. Analog sensors are based on older design technology. Although analog sensors are good, the modern DPharp sensor outperforms them.
Poor Performance = Lost Money
---
More Information
Yokogawa's DRS Pressure System offers greater insight into your process. One DRS can supply differential pressure (primary variable), high-side pressure, high-side sensor temperature, low-side pressure, and low-side temperature.
More Information = Found Money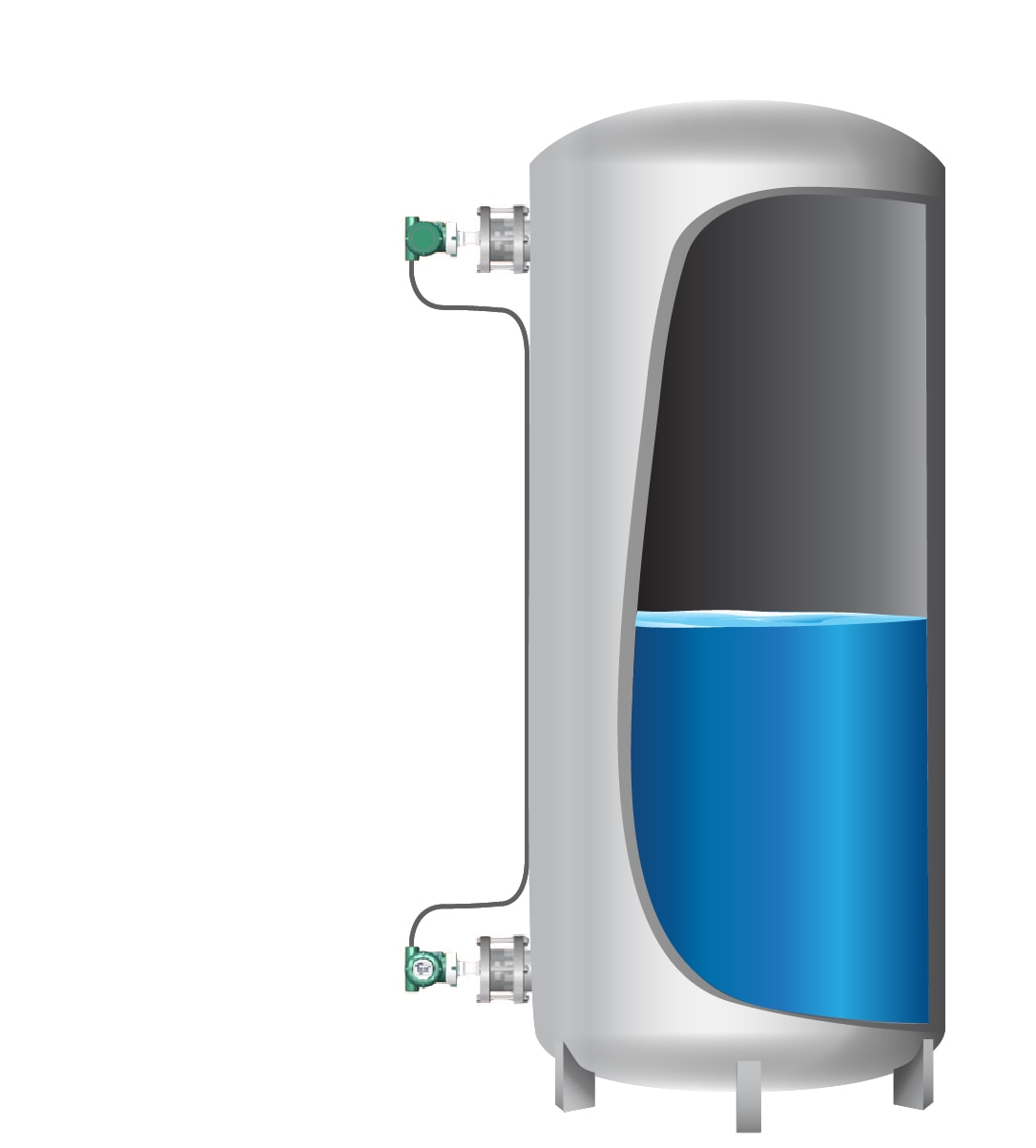 ---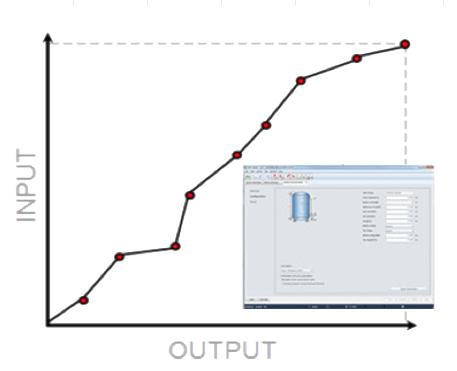 Signal Characterization
Signal characterization is a versatile function available on all Yokogawa pressure transmitters. The function is used to compensate the analog 4 to 20 mA output signal for non-linear applications. Such applications include tank strapping or flow measurements; but, it can be used in any application where the relationship between the pressure input and the desired output signal are known. This feature can use up to 31 points.
Greater Flexibility = Found Money
How Are Digital Remote Sensor Transmitters Built?
A ruggedly constructed pressure transmitter can reduce failures. Yokogawa's pressure transmitters have construction features allowing them to outlive your plant. Dual-seal certified to ANSI/ISA 12.27.01 and NEMA 4x (IP66/IP67) housing- all design features to extend transmitter life.
Ruggedness = Reliability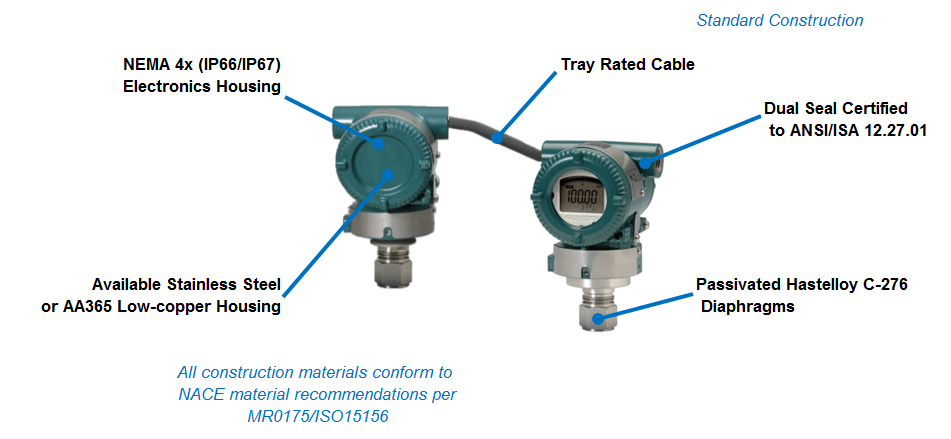 ---
Proven in Use
Starting with a clean sheet of paper, Yokogawa developed in the early 1990s a completely new pressure sensing technology - the DPharp sensor. Yokogawa made a large commitment of resources and money in its development. That dedication paid off and by late 2016, there are over 11 million installed Yokogawa transmitters and calibrators worldwide using this technology. The DPharp sensor is a proven technology.
Less Downtime = Making Product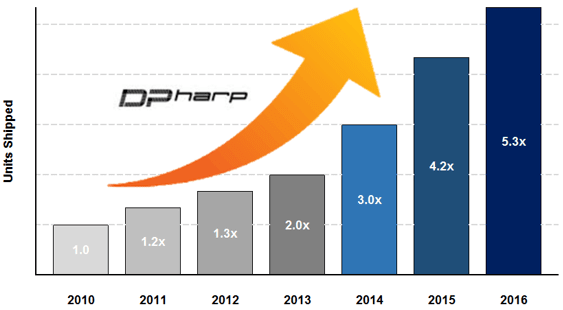 ---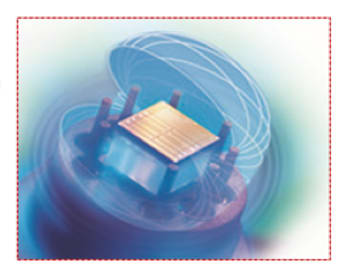 Active Sensor Technology
The DPharp sensor is an active sensor. This means that the sensor is constantly supplying a signal even when the process has not changed. If the signal is lost from the sensor, the transmitter knows there is an issue. Competitor's analog sensors are passive. An active sensor is inherently safe.
Inherently Safe = Reliability
---
Patented Self-Check System
Yokogawa's Digital Remote Sensors' patented signal real-time reverse check ensures all calculations are performed correctly. This system ensures that the transmitter is converting the signal from the sensor into the analog signal and digital protocol correctly.
Inherently Safe = Reliability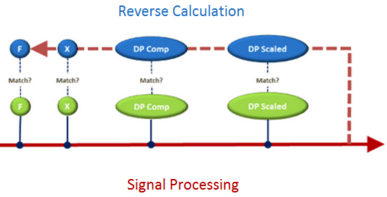 What Are the Benefits of a Digital Remote Sensor Transmitter?
Extended Calibration Check Intervals
Yokogawa's Digital Remote Sensors have a long-term stability of ±0.1% per 10 years under all operational conditions. As you gain experience with these transmitters, you will be able to extend the time between calibration checks. Long-term, this can help reduce your maintenance cost by up to 33%. Spend your time where it is needed.
Quick Maintenance = Less Downtime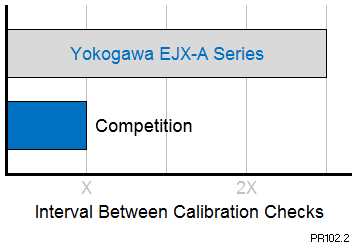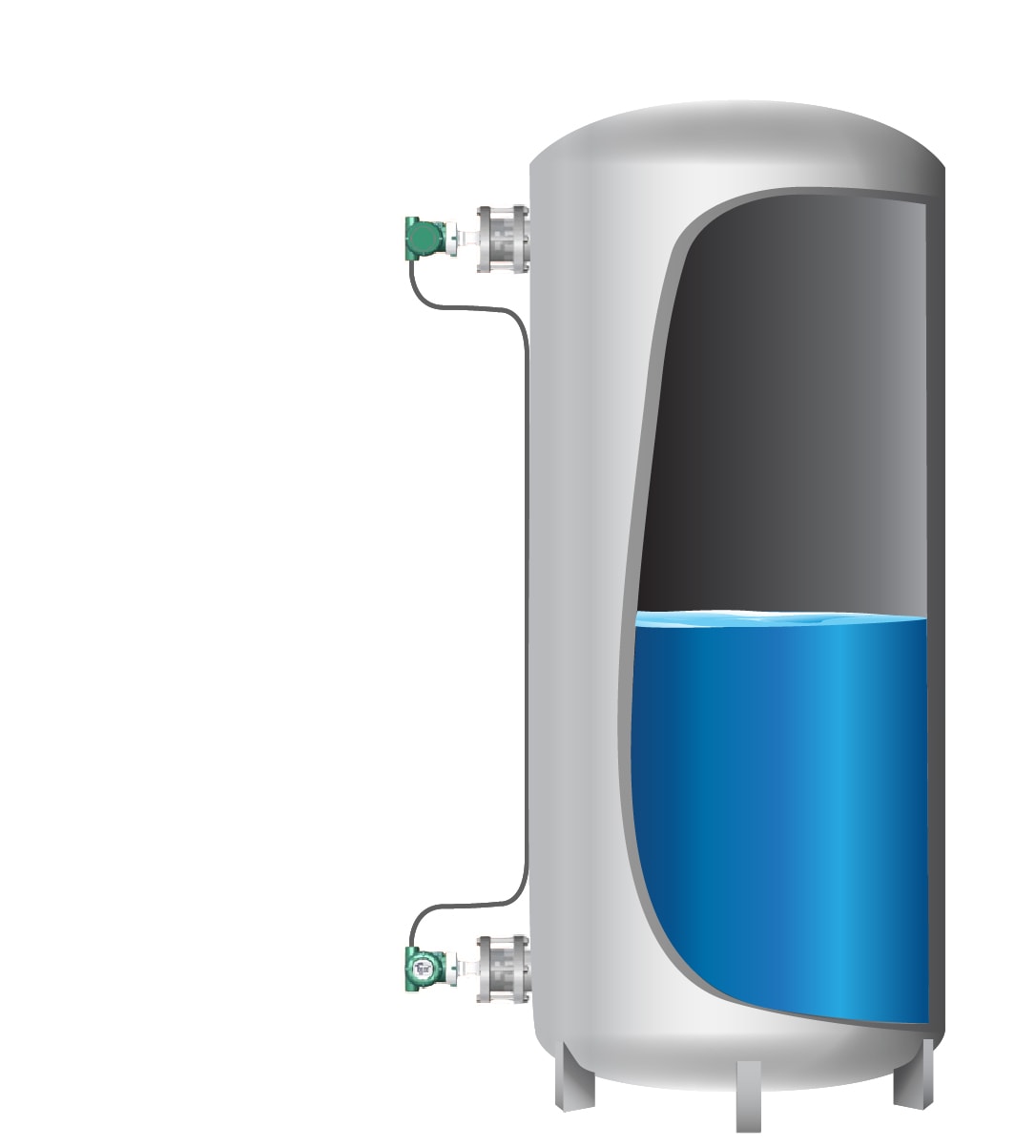 Tall Tanks
Tall tanks that have process connection that are 50 feet or more apart can have a great deal of temperature effect when using traditional oil-filled capillary systems. The use of a DRS can minimize this effect by replacing the capillaries with electronic signal wiring.
---
Differential Temperature
Tank farms cast shadows that can leave one process connection in direct sun light and the other process connection in shade. This results in a differential temperature between the connections. This can cause errors in the differential measurement between the two connections. The DRS compensates locally for ambient temperature, reducing this error.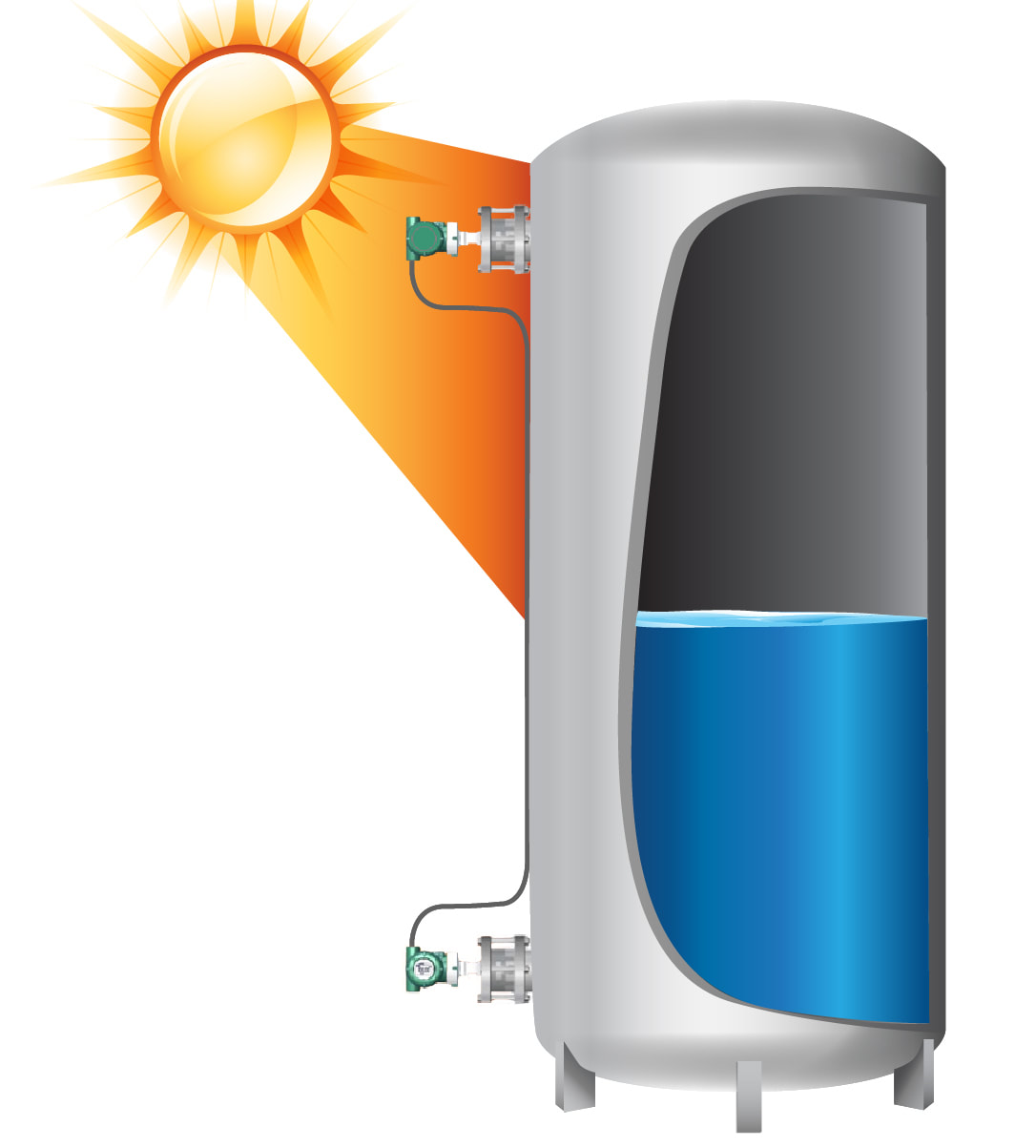 ---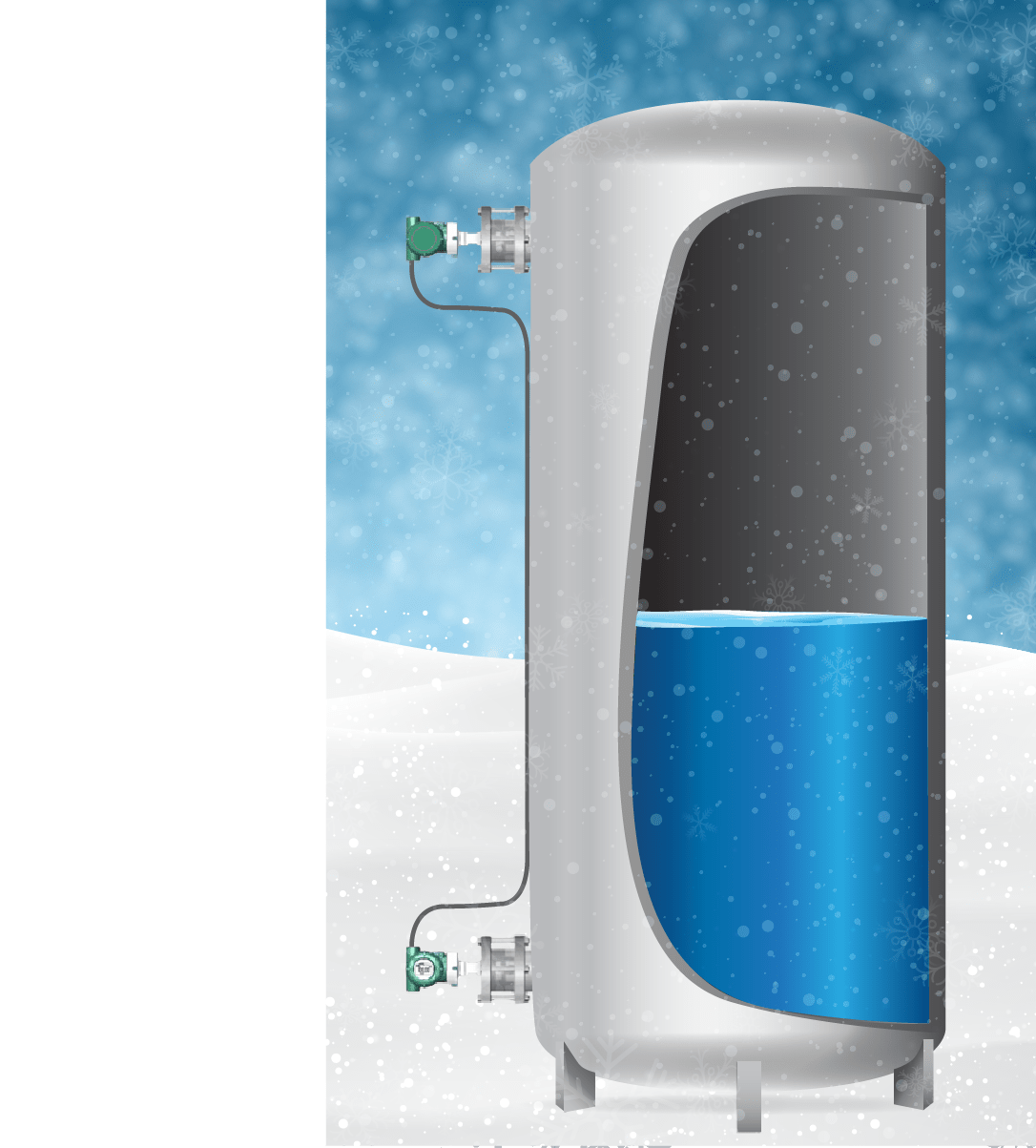 Extreme Low Ambient Temperature
Tank farms located outside can be exposed to extremely cold ambient temperatures. Measuring tank level in this environment using a differential pressure transmitter with oil-filled capillaries may require expensive heat tracing to keep the oil from freezing. Adding heat tracing gives the maintenance group another system to maintain. The DRS eliminates the need for heat tracing by replacing the oil-filled capillaries with electronic signal wiring.
Item
Specification
Accuracy
±0.056% if Span*
Long-Term Stability
±0.1% of URL for 10 years
Response Time
250 ms
Output Signal
4 to 20 mA with HART digital protocol
Variables

System

* Differential Pressure

* Engineering PV

* Primary Variable %

* Output Current

Master

Pressure

Temperature

Amp Temperature

Slave

Pressure

Temperature
*Actual system accuracy may vary depending on the make-up of the system
Manifolds
For Differential pressure transmitters, Yokogawa offers a complete line of IEC 61518 compliant 3-valve and 5-valve manifolds. Available in T-Style, H-Style, Wafer-Style, and Bottom Process Connection Style, they can be ASME B31.1 (Power) Compliant, ISA 15848 Compliant, or TA-Luft Compliant.
Overview:
Download this eBook and learn:
The basic physics of pressure
Different types of pressure sensors
Features of pressure transmitters
Pressure transmitters communications standards
Key characteristics of pressure
Common types of diaphragm seals
Overview:
Incorrect measurements can cause tanks to overflow creating potential safety or environmental problems; or, low levels can cause pump damage.
Overview:
How much do you know about pressure transmitters? Are you accurately, quickly and reliably measuring pressure? Ultimately, the drive of any good pressure transmitter is to get an accurate, reliable pressure measurement to the data user quickly. This video gives you the answers to your basic questions about pressure and pressure transmitters.
Looking for more information on our people, technology and solutions?
Contact Us