Yokogawa's Reduced Bore Vortex Flow Meter is the ideal solution for measuring low flow. By utilizing built-in concentric reducers, the meter ID can be reduced by either one or two meter sizes. This feature allows you to install a line size meter and measure low flows, reducing installation costs and expanding the range of applications.
In low flow vortex meter applications, it is common to use a smaller meter compared to the line size. This requires the installation of concentric reducers along with the correct amount of upstream and downstream meter run to ensure a proper flow profile into the meter.
The Reduced Bore Vortex Flow Meter was designed to capture these low flow conditions without the need to install concentric reducers. In addition, it offers minimum measurable flow up to five times lower than conventional vortex flow meters, resulting in lower installation costs.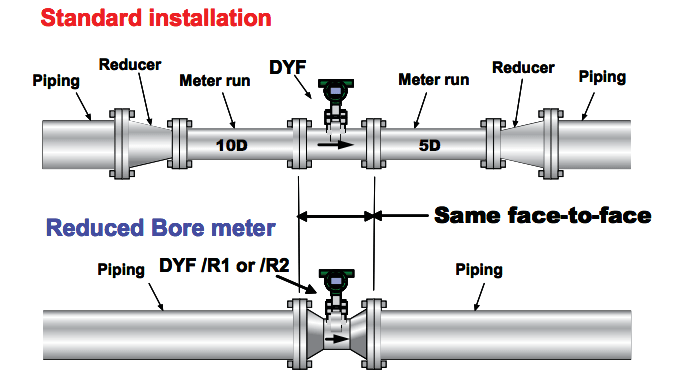 Reduce meter two sizes
By utilizing built-in concentric reducers, we can reduce the meter ID by either one or two meter sizes. This yields increased space for installation of additional instrumentation by eliminating extra meter run piping.
Options
Reduced Bore Type R2
Reduced Bore Type R1
DY050/R2 (Detector size: 25mm)
Measurable range: 22 to 475 kg/hr
DY050/R2 (Detector size: 40mm)
Measurable range: 44 to 1132 kg/hr
Suitable for Low Flow Rate
Suitable for Low Flow Rate and Wide Range
Same face-to-face dimension as classic vortex meter
This allows you to change the meter size if process conditions change without the additional cost of changing the pipe, eliminating potential leak points.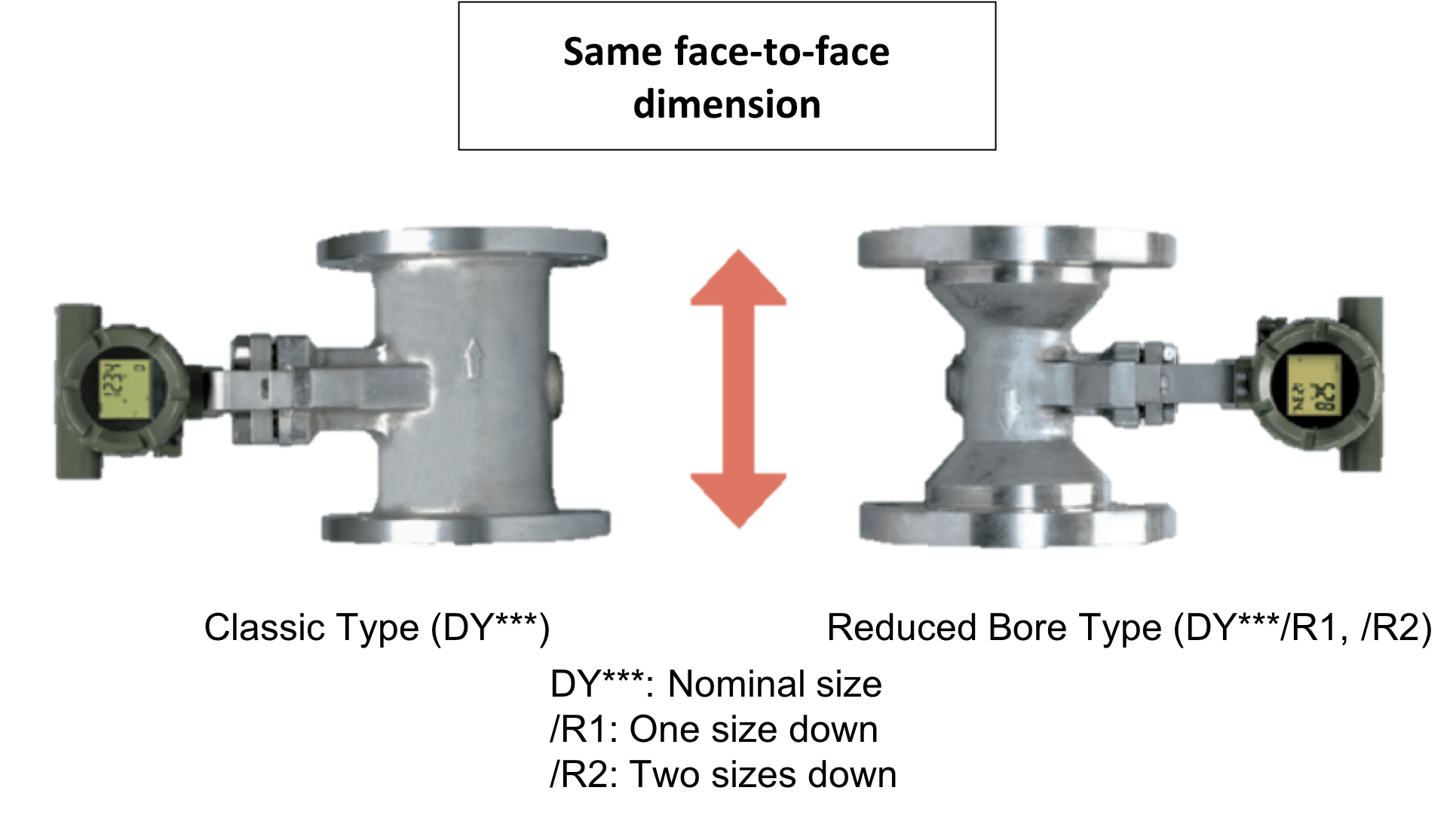 Reduced installation cost
The reduced bore vortex flow meter allows you to measure lower flow rates without the added cost of installing the appropriate meter run.
Enhanced Safety
The integrated construction reduces the potential for leak points, providing enhanced safety.
Low Flow Conditions
Yokogawa's digitalYEWFLO Reduced Bore Type Vortex Flow Meter features a built-in concentric reducer and expander that enables stable flow rate measurements in low flow conditions. This expands the range of measurements that can be performed, from the higher flow rates down to the lower end of the flow span, and ensures stable and accurate flow rate output, which is normally difficult for vortex flow meters.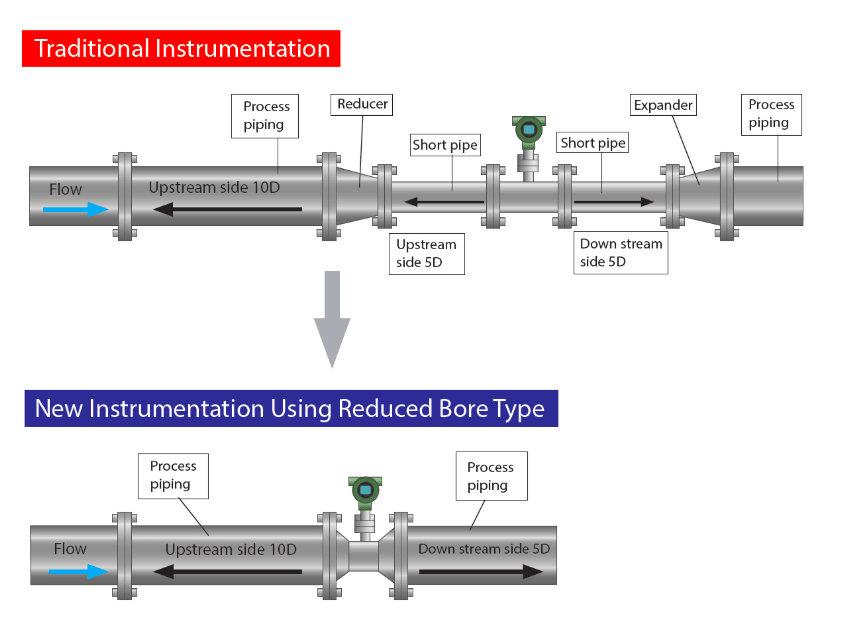 Reduced Bore Vortex Flow Meter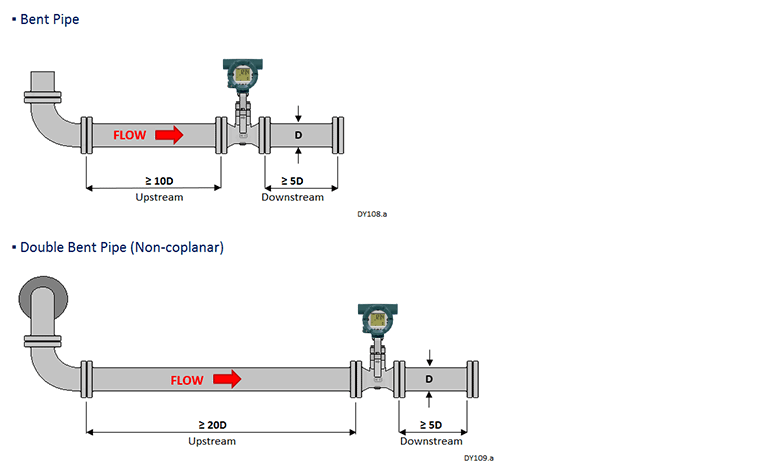 FieldMate v3 mobile field device managment
Comprehensive PC based tool
Efficient field device configuration, commissioning, troubleshooting

See More
Looking for more information on our people, technology and solutions?
Contact Us